Movies Reviews
'Outlander' Boss Maril Davis Confirms Exactly Which Book Season 7 Part 2 Will Cover
Jamie and Claire have finally returned to Scotland. Outlander Season 7 Part 1 ended with the pair gazing upon the shores of Jamie's beloved homeland, eagerly awaiting a reunion with loved ones they haven't seen in years. But if the past is any guide, things won't go smoothly for the couple. 
So, what awaits Jamie, Claire, Ian, and the show's other characters going forward? Author Diana Gabaldon's books offer some big clues about what fans can expect. 
'Outlander' Season 7 is based on three different books 
So far, each season of Outlander has roughly followed the story of one of Gabaldon's novels. But season 7 – which has been split into two parts – is different. It draws from not one but three of the author's books.  
Outlander Season 6 was based on A Breath of Snow and Ashes. However, that season was cut down to eight episodes from the original 12 because of COVID and series star Caitriona Balfe's pregnancy. As a result, the first few episodes of Outlander Season 7 Part 1 wrap up storylines from the truncated season 6. That includes revealing what happens after Claire is arrested for the murder of Malva Christie and Bree and Roger's return to the 20th century. 
The rest of Outlander Season 7 Part 1 follows the events of An Echo In the Bone. Part 2 will finish out that book and also cover what happens in Gabaldon's next novel, Written in My Own Heart's Blood.   
'Outlander' Season 7 is 'supersized' 
Gabaldon's novels aren't exactly short, so covering material from three of her books in one season is definitely a lot, Outlander executive producer Maril Davis admitted.
"Season 7 is actually a melding of Books 6, 7 and 8," Davis explained to TV Guide. "It is unbelievably supersized, and we did have to change some stuff. We had these four episodes that really close out last season and Book 6. But when you are opening a new season, the energy is different and our trajectory is different. So we kind of had to alter them. Then we worked our way into the next two books."
The second half of season 7 will highlight Claire and Jamie's complicated return to Lallybroch. Meanwhile, Jamie's nephew Ian, who accompanied his aunt and uncle to Scotland, is longing for the woman he left behind. Finally, Brianna is on her own in the 20th century after Roger and his ancestor Buck MacKenzie go through the stones at Craigh na Dun in an attempt to find Jemmy, who's been kidnapped.  
"There's no character that won't be touched by things to come in terms of the rollercoaster of emotions and drama," Davis told Express.  
"There's quite a bit on the rise for everyone and we're leaving [season 7 part 1] in a crazy place where Jamie and Claire go back to Lallybroch," she said. "So is Ian. He left potentially this new love back in America, along with his dog. Arch Bug is kind of hanging over his shoulder. The William of it – what's going to happen to him?"
What book will 'Outlander' Season 8 be based on?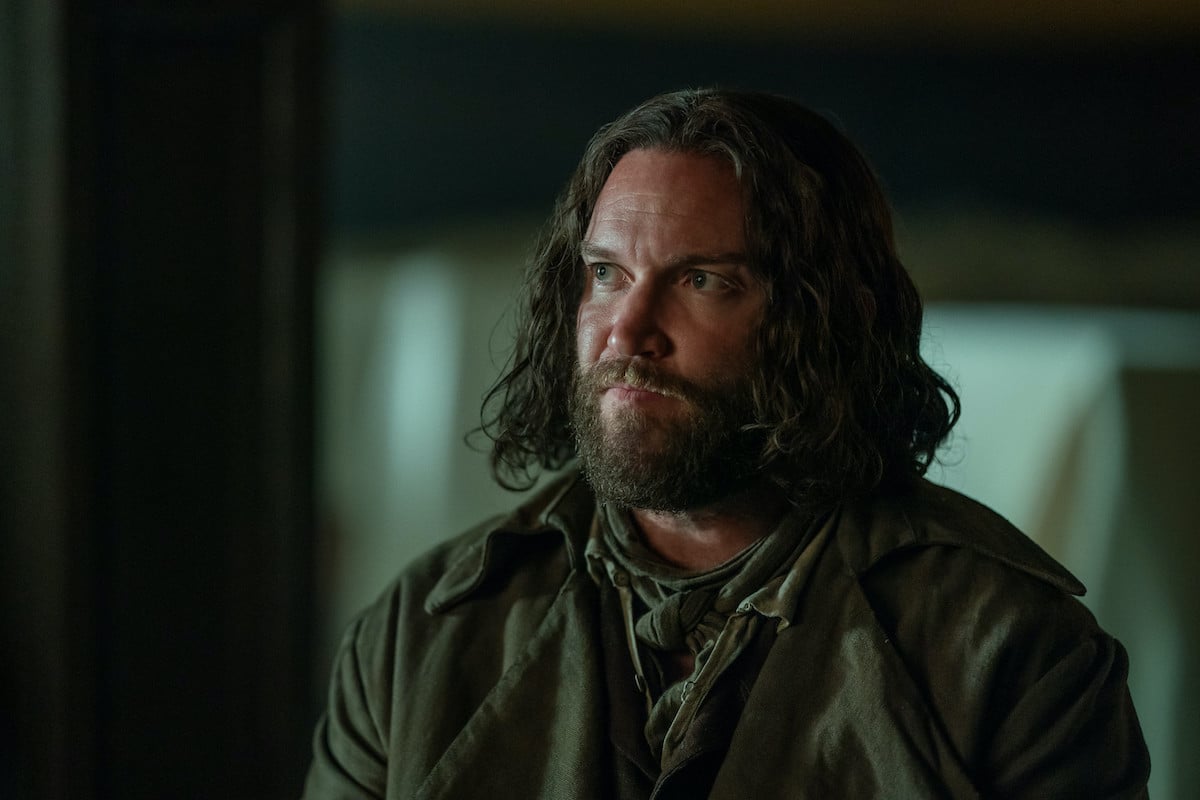 Starz hasn't revealed a premiere date for Outlander Season 7 Part 2, but it should air sometime in 2024. Those upcoming eight episodes will lead into the show's eighth and final season. 
Davis has confirmed that Outlander Season 8 will primarily be based on Go Tell the Bees That I Am Gone. 
"Season 8 will be all Book 9 pretty much," she told TV Guide. "We might bring in some stuff that we didn't do in Books 7 and 8. But it will mostly be us doing Book 9."
For more on the entertainment world and exclusive interviews, subscribe to Showbiz Cheat Sheet's YouTube channel.