Movies Reviews
Body Language Experts Recall How Meghan Kept Flashing 'Doe-eyed Disney Princess' Smile During Wedding While Prince Harry Appeared 'Shocked and 'Overwhelmed'
Royal family
Here's what a couple of experts noticed about the Duke and Duchess of Sussex's body language during their royal wedding.
Royal family fans around the world remember when Prince Harry and Meghan Markle said "I do." The Sussexes' royal wedding took place on May 19, 2018, inside St. George's Chapel at Windsor Castle. The ceremony was attended by 600 guests while another 29 million watched from home. With so many eyes on the couple, they must have had several different emotions going through their heads and tried to be mindful of every movement they made.
Now, body language experts are looking back on that day and breaking down how the duchess perfected her "Disney princess" smile while the duke appeared "shocked" and "overwhelmed" by what was happening.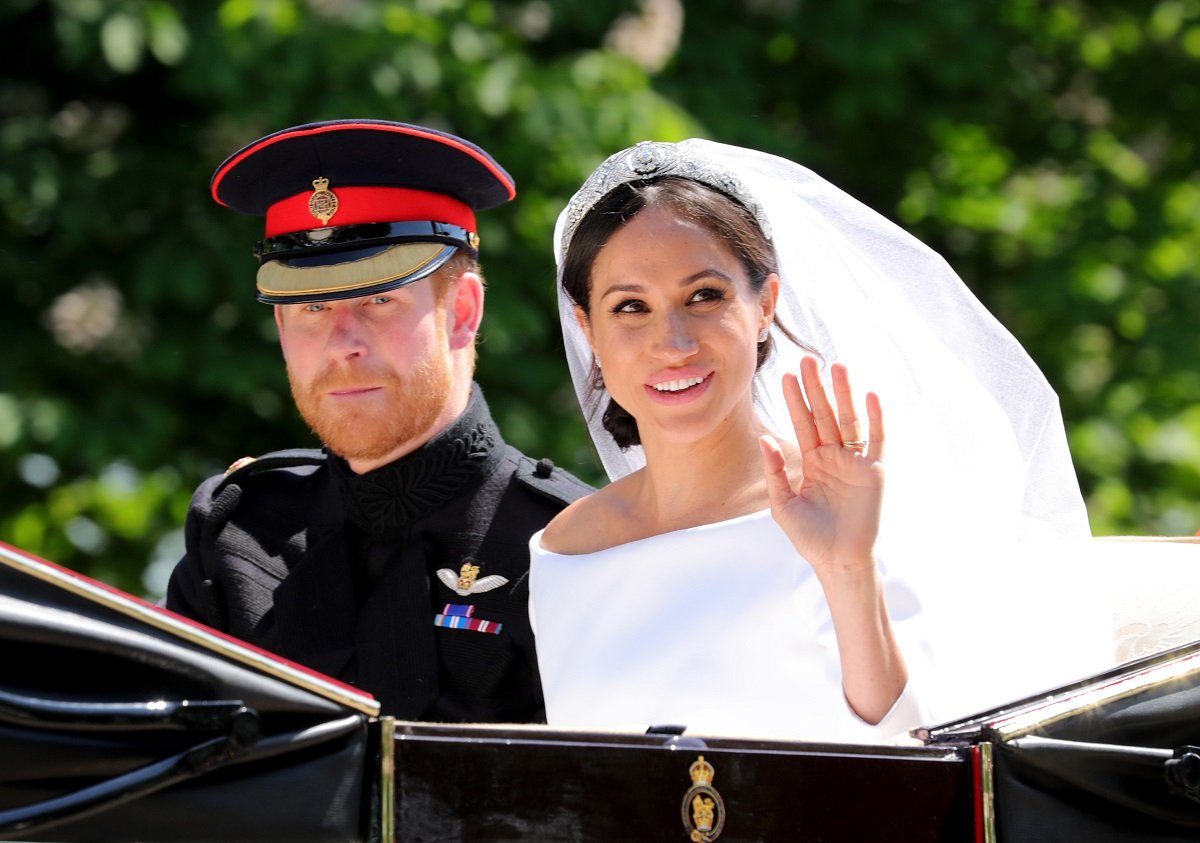 Experts agree Meghan was much 'more relaxed' than Prince Harry on wedding day
It's not usual for a groom to experience some wedding-day jitters and Prince Harry was no exception.
"Like many extrovert guys who are normally the life and soul of any party, Harry's body language on his own big day suggested a man shocked and overwhelmed by the strength of his own emotions," body language expert and author Judi James told Harper's Bazaar.
She noted that his fleeting smiles, hand-wringing, glove-fiddling, coat-tugging, and occasional lip-licking were also clues of his pre-wedding anxiety. His bride, on the other hand, didn't show those same jitters. James, as well as fellow behavioral expert Bianca Cobb, agreed that Meghan was more confident and relaxed during the ceremony."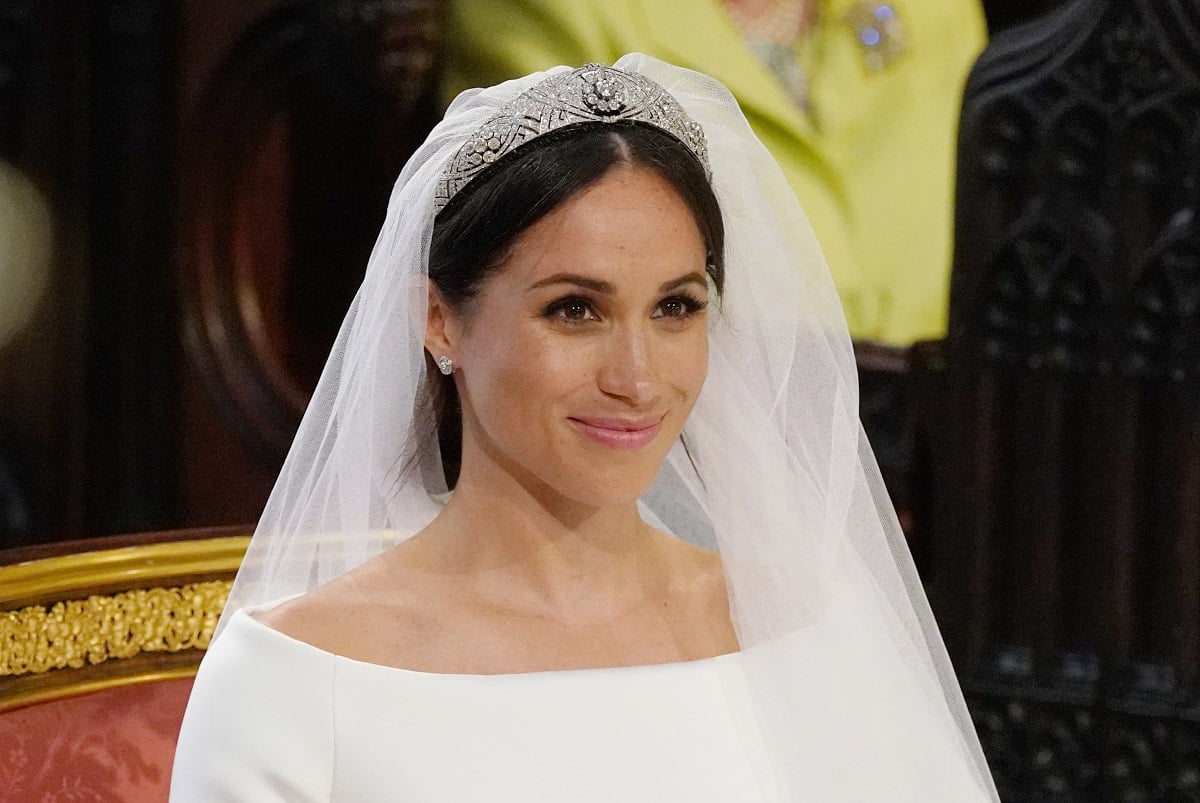 "Besides the doe-eyed Disney princess gaze she kept flashing at Harry, her body was free of 'leakage' signs and fidgeting that indicate anxiety," James claimed per The List.
"Meghan reaches out by placing her hand on her groom's knee … Even when they're not looking at each other, they're maintaining a connection through touch. Touch is an aphrodisiac — it releases oxytocin, a bonding hormone," Cobb said via Cosmopolitan.
Expert points out change in Harry after he married Meghan
Once his wedding was over, Harry showed another side of him that was far from the anxiety he displayed during his nuptials. According to James, something about Harry's whole attitude seemed to shift after he and Meghan tied the knot.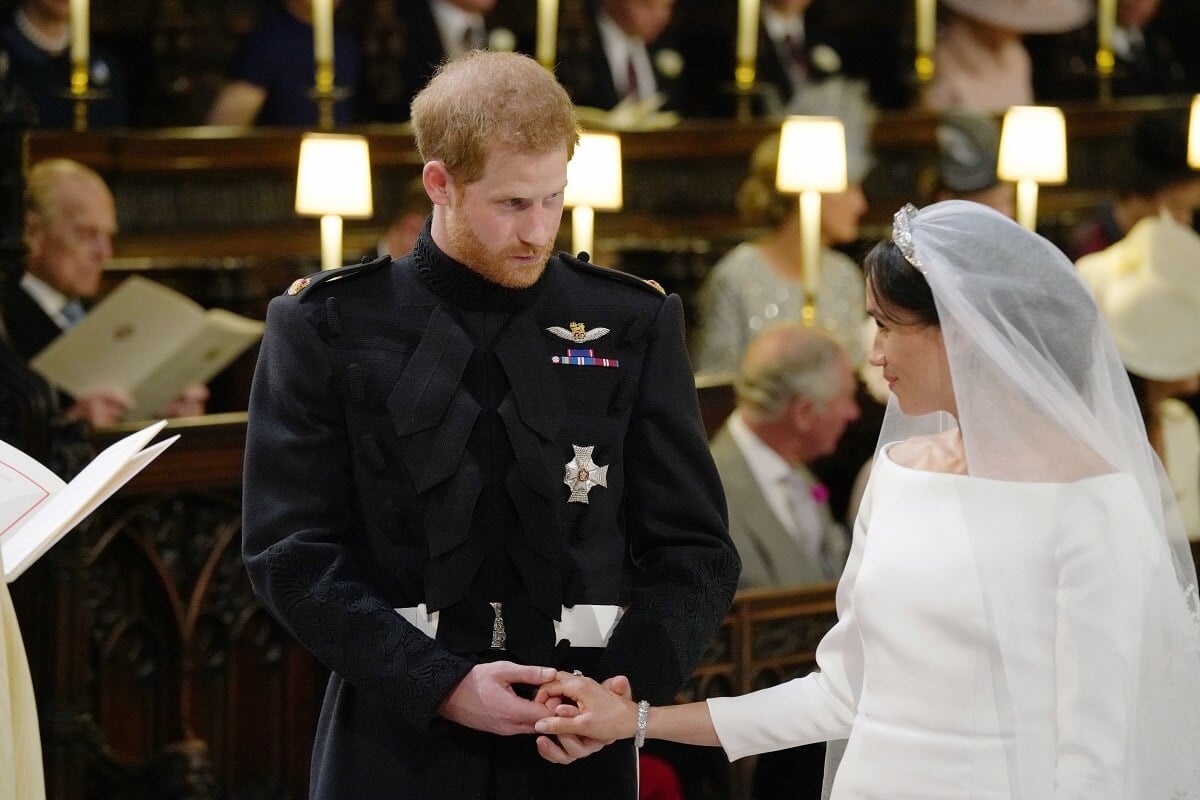 She claimed that days later, the way the prince acted when he arrived at the Buckingham Palace garden party to celebrate his father's 70th birthday was quite different from the nerves he displayed inside St. George's Chapel because he stepped back into the "alpha role." 
The expert explained: "Harry [was] back into the same alpha role that we saw when he danced around his new bride to usher her into the E-type after the wedding ceremony … Having recovered from his wedding day jitters. He looks relaxed and happy striding slightly in front of Meghan with his splayed torso and top hat in one hand. "
Showbiz Cheat Sheet acknowledges conditions and cultures can impact body language and is sensitive to all backgrounds.