Movies Reviews
Body Language Expert Says Prince Harry Was 'Nervous' During Appearance That Turned Into 'The Meghan Show'
Royal family
Here's what a body language expert is saying about the difference between the Duke and Duchess of Sussex's speeches at the Invictus Games.
Prince Harry traveled to Düsseldorf, Germany for the 2023 Invictus Games on Sept. 9. A few days later, he was joined by his wife, Meghan Markle. The couple attended a Family & Friends party where the Sussexes addressed a crowd of more than 1,600.
A body language expert observed that when they spoke, the duke showed a sign that he felt "nervous" while the duchess exuded "confidence" and it turned into "The Meghan Show."
Expert says the duchess's speech was 'very much The Meghan Show'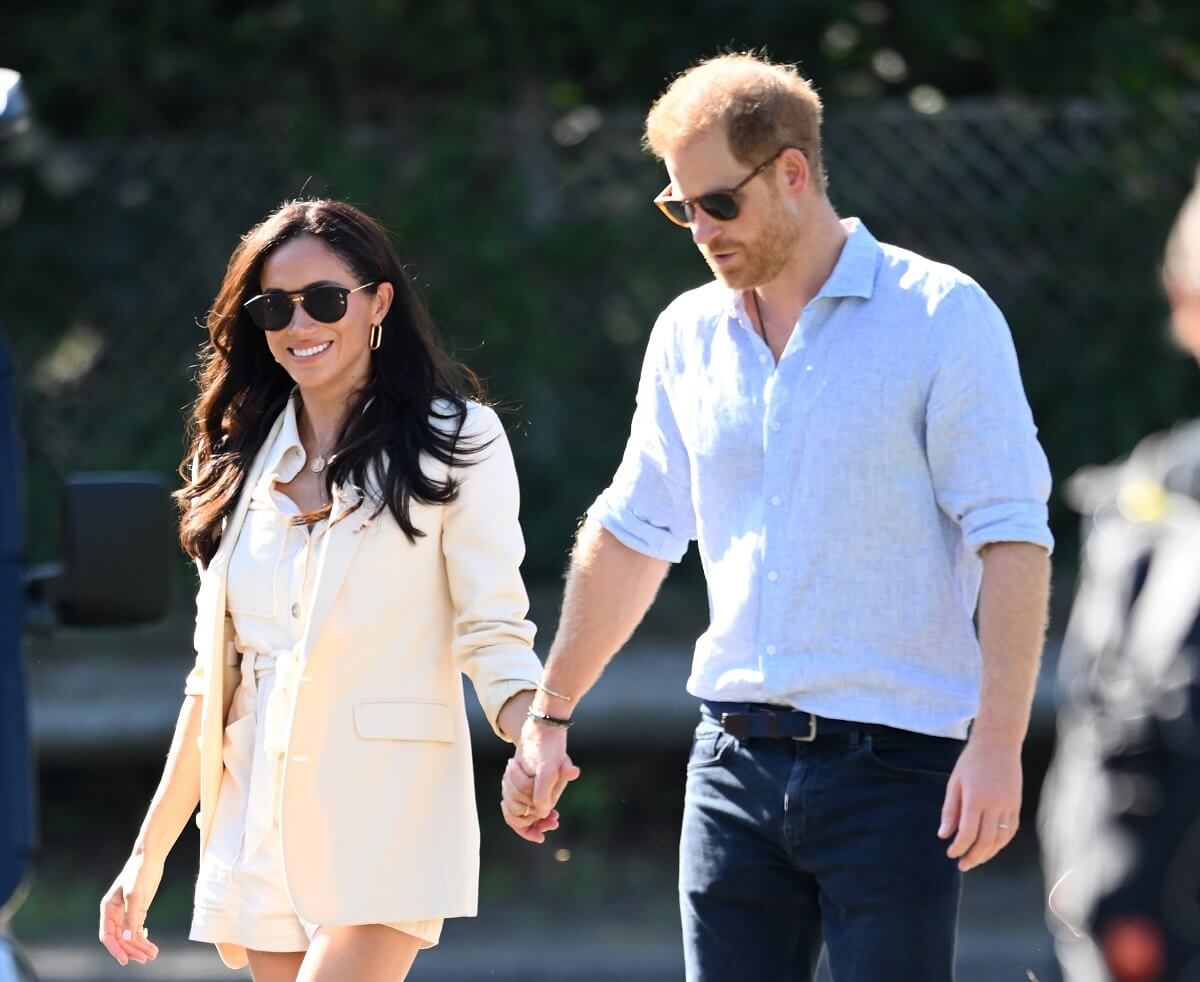 Meghan arrived at the Invictus Games three days after the competitions kicked off. And as Hello! noted, she explained that her absence had to do with the couple's two small children.
"I'm so sorry that I was a little late for the party," she said. "I had to just spend a little bit more time getting our little ones settled home. Getting milkshakes, doing school drop-off, and then I just landed a couple of hours ago. I am thrilled that the first event that I can do with Invictus is here with all of you." 
Darren Stanton is a body language and behavioral expert with a degree in psychology. He broke down the former Suits star's demeanor when she spoke to the crowd. The expert noted that the duchess showed a ton of confidence and at that point, it was "very much The Meghan Show."
Speaking on behalf of Betfair Slots Stanton said: "Meghan appeared very confident as she gave a speech alongside Prince Harry at this year's Invictus Games. She gave very positive, confident body language. She displayed a lot of open-palm gestures, which is a sign of honesty and trust. She's clearly very used to being on stage. Just with her eye contact and voice tone, she projects very well, and she's very used to giving public talks. It was very much The Meghan Show."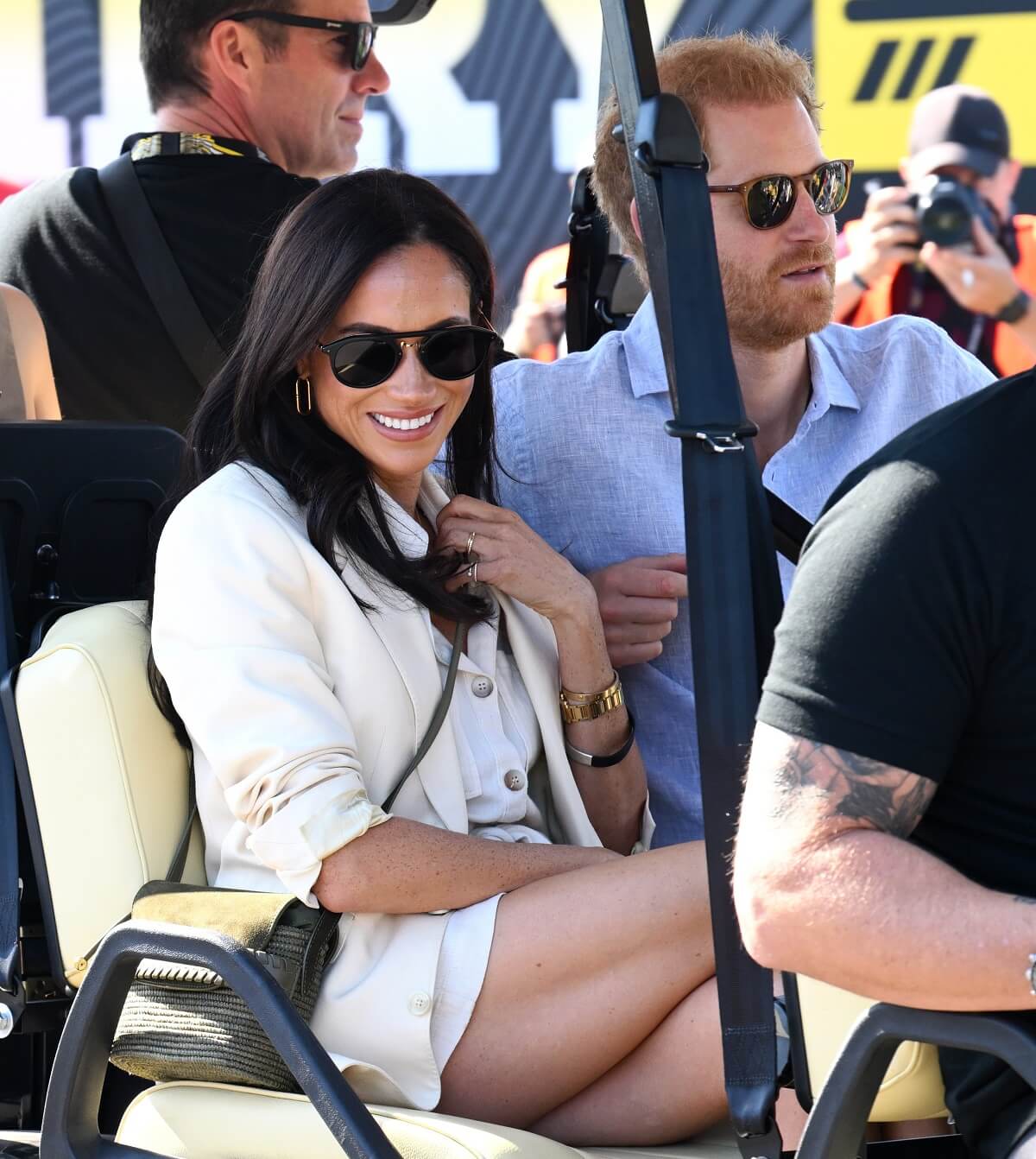 The duke's confidence continues to grow every year despite him still feeling 'nervous'
As for the prince, Stanton acknowledged that there's no denying Invictus is "his baby," and he's come a long way since giving his first speech at the Games nearly a decade ago. However, the duke still exhibits some signs of "nervousness."
"Harry had a more of a boy next door look and appeared naive when giving his first closing speech at the 2014 Games in London," Stanton recalled via Betfair Casino. "He was less confident when speaking to the public, referring to his notes a lot of which he refrains from doing now. His body language shows signs of nervousness and insecurity, but still passionate about the games.
"His speech in the Hague after the pandemic in 2020 was very different. He didn't appear to be speaking from an autocue as he had before or had an earpiece. He was speaking off the cuff from the heart, his hand gestures showed he was being authentic and the project is clearly something dear to his heart. He was still nervous which is understandable, his face was a little flushed, and he stumbled a few times. This is a natural response to speaking in front of so many people."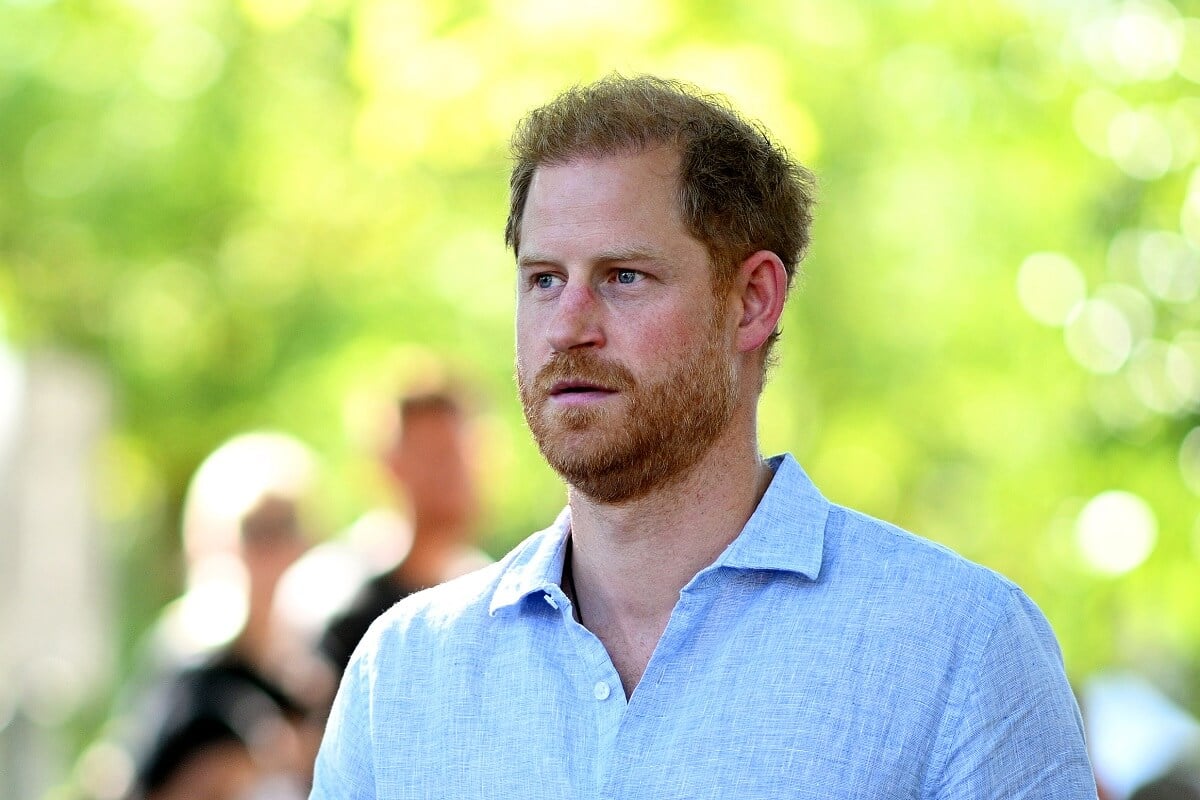 According to the expert, at the 2023 Games, Harry was "a lot more confident than he has been in previous years. He comes over a lot more authentic and effortless now. He uses open palm gestures, and his eye contact is a lot better, whereas before he would look down at his notes but now it is much more fluid.
"I think he was holding back slightly. The Invictus Games clearly means a lot to him, and it's his baby. At one point, Harry was seen playing with his ring finger, which is a self-reassurance gesture. This type of gesture is generally used when someone is feeling nervous."
Showbiz Cheat Sheet acknowledges conditions and cultures can impact body language and is sensitive to all backgrounds.