While rumors floated for years that James Caan turned down an offer to play Han Solo in Star Wars, he avoided confirming or denying the story. Still, the actor said he had turned down many roles in his career. He also shared why he thought he wouldn't have been right for the role. With this response, he took a shot at Harrison Ford.
There are rumors that James Caan turned down the role of Han Solo 
Ford, of course, ultimately got the role of Han Solo. Caan was reportedly under consideration for the part before Ford was cast, though. In a 2013 conversation on The Howard Stern Show, Caan first spoke about another iconic role he refused: Superman.
Caan said that The Godfather author Mario Puzo had written a tongue-in-cheek, humorous script for the film. He would have considered this version, but the film went in a different direction. While Caan's Godfather co-star Marlon Brando still took a part — and begged Caan to take the title role — he turned it down. 
The conversation shifted to the rumor that Caan had also turned down the role of Han Solo in Star Wars. While he wouldn't confirm or deny, he did hint that he wouldn't have been right for the part.
"They didn't want an actor," he said, per Mental Floss. "That's why they got Harrison Ford."
James Caan and Harrison Ford acted together before either were offered the role of Han Solo
Caan was speaking from experience here. In 1968, he starred in the movie Journey to Shiloh. Ford also acted in the movie in a more minor role. It was one of his earliest films. 
Journey to Shiloh follows seven Texans in the Confederate Army as they travel to the Battle of Shiloh in the Civil War. It received generally negative reviews, though critics did praise the cast for their performances.
Has James Caan turned down other roles?
Nearly every actor has turned down major roles in their careers, and Caan was no different. Outside of Superman and Han Solo, he turned down a number of iconic parts. One was Popeye Doyle in The French Connection, a role for which Gene Hackman won an Oscar for Best Actor.
He also reported that he turned down R.P. McMurphy in One Flew Over the Cuckoo's Nest four times before Jack Nicholson accepted it. Nicholson would also go on to win an Oscar for the part. He also refused leading roles in Apocalypse Now, Kramer vs. Kramer, and Close Encounters of the Third Kind.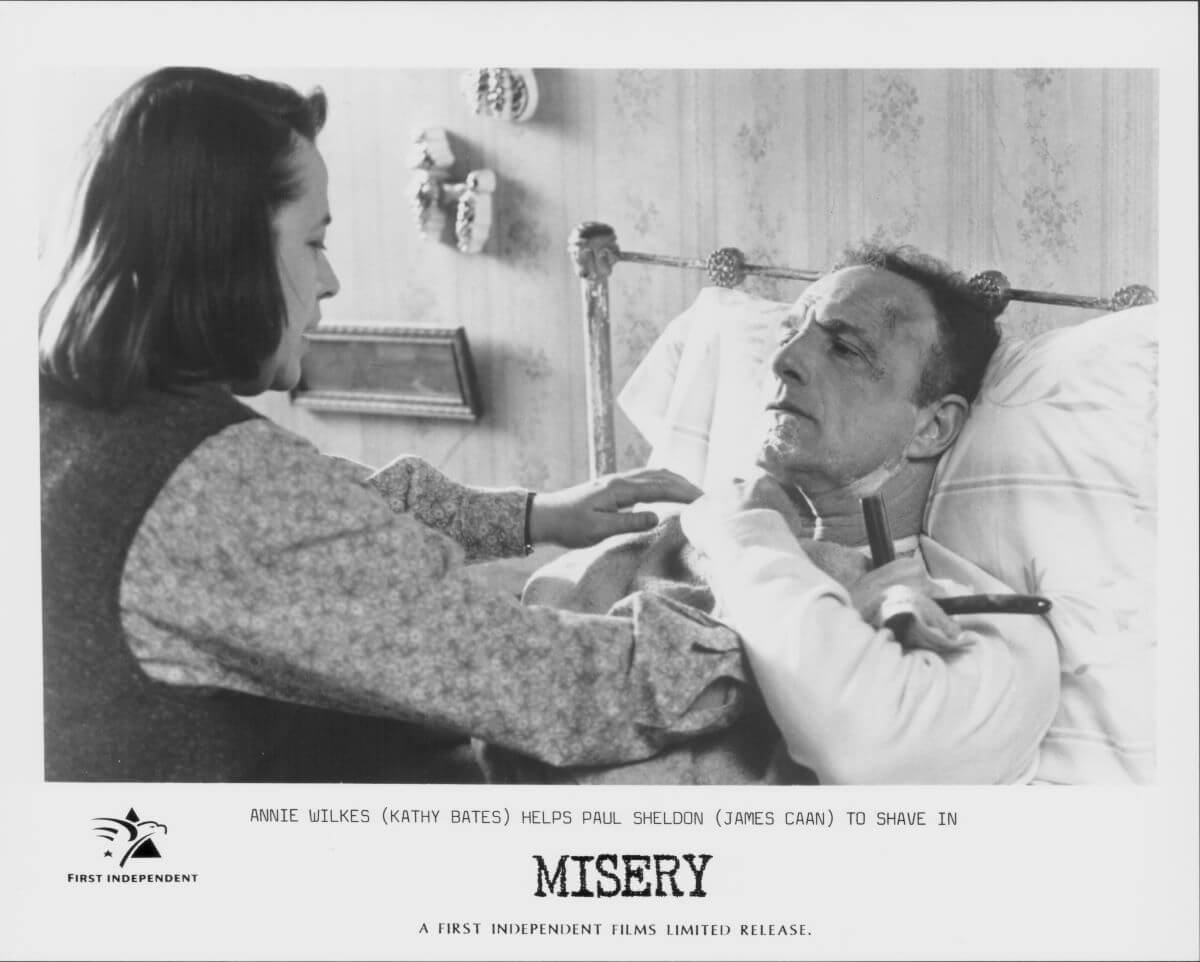 While it may appear that Caan spent his career turning down incredible acting opportunities, he scooped up a part that nobody else seemed to want. Per the book Which Lie Did I Tell? by Misery screenwriter William Goldman, William Hurt, Kevin Kline, Michael Douglas, Dustin Hoffman, Robert De Niro, Al Pacino, Richard Dreyfuss, Gene Hackman, Robert Redford, Warren Beatty, and, notably, Harrison Ford, turned down the role of Paul Sheldon. 
Caan, however, found it interesting that the role was purely reactionary. He accepted the part in Misery and received critical acclaim for his performance.