Movies Reviews
Kenny Noye: Where is Brink's-Mat Robbery Accomplice Now?
Paramount+'s crime series 'The Gold' revolves around the aftermath of the 1983 Brink's-Mat robbery, exploring Kenneth "Kenny" Noye's efforts to launder the gold stolen by Micky McAvoy and five other robbers. Noye teams up with jeweler John Palmer and lawyer Edwyn Cooper separately to turn the stolen gold bars into money, which gets turned into properties throughout London. Based on a true story, the series sheds light on Noye's reign as a launder in the 1980s, making the viewers intrigued about his life. If you are curious about his life after the robbery and his current whereabouts, you are at the right place!
Who is Kenny Noye?
Kenny Noye is a convicted British criminal. Born in May 1947, Noye was reportedly caught shoplifting at the age of five. When he grew up, Noye spent a year in a youth detention center for stealing bicycles. As per reports, Noye served as a police informant, specifically after getting arrested by Scotland Yard for receiving stolen goods. His involvement with stolen goods rose astoundingly when he teamed up with the Brink's-Mat robbers, who stole £26 million worth of 6,800 gold bars, along with cut and uncut diamonds worth £100,000. Noye reportedly melted several bars and recast the same for sale by mixing copper coins to make it untraceable.
Meanwhile, Noye ended up under surveillance by the authorities. In January 1985, he fatally stabbed undercover constable John Fordham and later claimed in court that he killed the officer while defending himself, only for a jury to find him not guilty of the murder. However, he was tried again, this time for handling the stolen Brink's-Mat gold. As per reports, Noye was accused of "masterminding" the laundering of the robbed gold. Noye was then found guilty of conspiracy to handle the gold and sentenced to 14 years in prison. He was also fined £500,000, in addition to £200,000 in costs.
Despite the fourteen-year sentence, Noye only served eight and was released from prison in 1994 on license. However, he didn't stay away from the radar of law for long. In 1996, his Land Rover was involved in a collision with a van, which was driven by a twenty-one-year-old named Stephen Cameron. Noye confronted the unarmed Stephen with a knife and stabbed the latter. Although Stephen was taken to a hospital, he died, which led to a manhunt to hunt down Noye. The authorities tracked him down in Spain and arrested him at a resort in Barbate in August 1998.
Where is Kenny Noye Now?
After his arrest in Spain, Kenny Noye appealed against his extradition from Spain to Britain, only to lose the same. He was extradited to Britain in May 1999 and was tried in the first half of 2000. During the trial, Noye claimed that he killed Stephen in self-defense. He added that he fled the country because he believed that he wouldn't receive a fair trial after getting arrested. "If I went in and they knew it was me, I think all those witness statements without a shadow of doubt would have been tainted against me," Noye told the jury.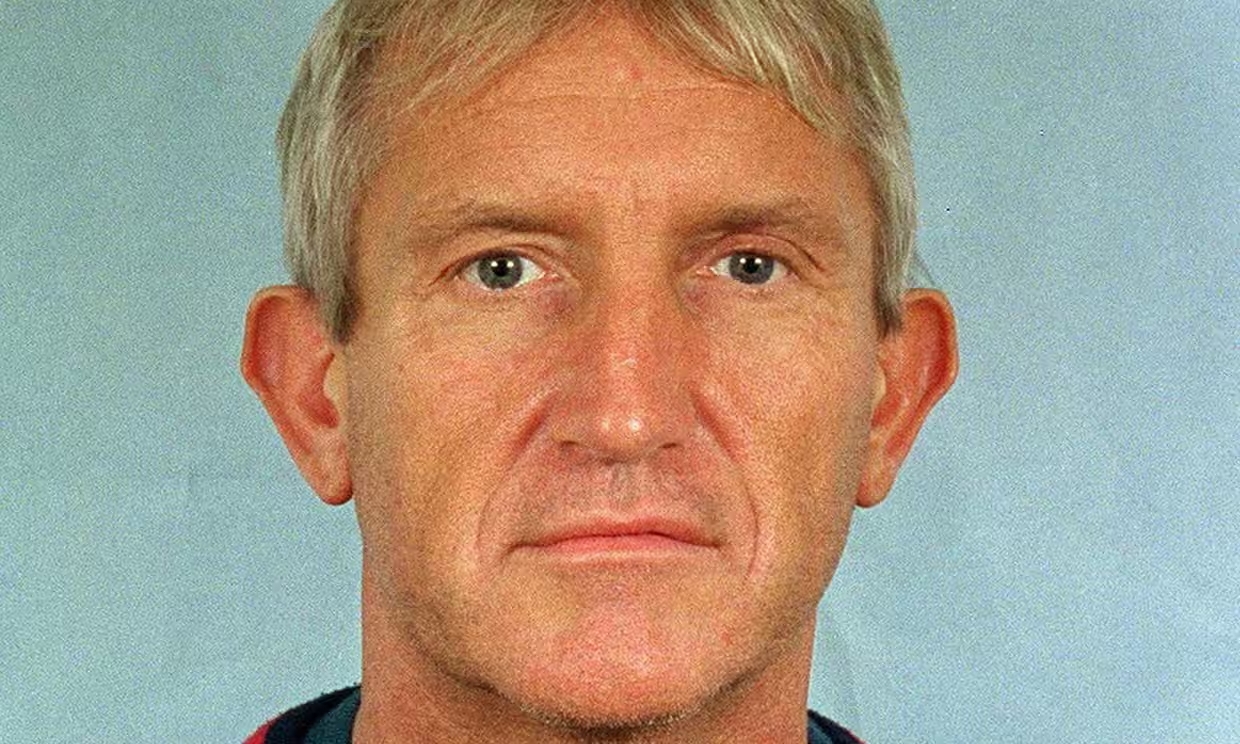 Noye was eventually convicted of murder and sentenced to life imprisonment. Although he appealed against his conviction multiple times, Noye lost the same. In May 2019, the parole board announced that Noye was "suitable for return to the community." He was released from prison in June 2019, at the age of 72, after serving around nineteen years in prison for the infamous M25 attack. He was released after the parole board was convinced that he had a "proven ability to control his emotions." "I'm totally devastated. I hoped this day would never come. Life should mean life," Stephen's father told Sky News about the release.
After his release, Noye has been reportedly living in Sevenoaks, a town in Kent, a county in southeastern England. In 2023, he said that he is not a threat to his victim Stephen's girlfriend Danielle Cable, who was placed in witness protection under a new identity after she identified Noye in Spain. The convicted murderer said that Cable should walk free as he is. He added that he would be happy to reassure her that she is at no risk from him. Noye was also spotted at the intersection where he killed Stephen a year after his release. Stephen's father considered the same as Noye walking on his son's grave.
According to a friend of Noye, he was "over the moon" to see how his life is portrayed in 'The Gold.' He is also described as an "avid gym fanatic" after his release from prison as he has been focusing on working out and spending time with his girlfriend. He also has been working on a book that will "help people understand how he has left that criminal life behind," as per his friend.
Read More: Brink's Mat Robbery: Where Are They Now?