When people ask, "Who is the best documentary narrator of all time?", chances are you'd hear answers ranging from British presenter, natural historian, and biologist Sir David Attenborough, to French oceanographer and filmmaker Jacques Cousteau, to American astrophysicist and author Neil deGrasse Tyson. Recording an informative or dramatic text of any genre is no easy feat, and having a pleasant voice isn't enough to deliver a convincing read; it takes acting and accent skills, culture, multilingualism, breath control, and years of experience in the industry to be considered the ultimate narrator or voice actor.
After reading so many biographies, listening to so many audiobooks, and watching so many biopics of historical figures and celebrities in the entertainment industry, people sometimes catch themselves wondering whom they would personally select to voice their own memoirs. Timbre, tone, inflection, accent, gender, credibility, and above all a deep connection should all be taken into consideration. Perhaps the following selection of movie and TV actors will help you narrow it down to a name or two.
From Manny Montana, to Meryl Streep, James Earl Jones, and Julie Andrews, this is the ultimate list of actors who'd be great for narrating your life story.
17
Manny Montana
The Mexican-American TV and movie actor Manny Montana has been active in the industry since 2008. He landed minor roles in single episodes of dramas like ER, Cold Case, Grimm, Lucifer, NCIS: LA, and CSI:NY, as well as in films like The Mule. However, he is mostly known for portraying crime boss Christopher/Rio, the main antagonist in the four-season crime dramedy Good Girls, opposite Christina Hendricks as Elizabeth. Rio runs a money-laundering operation and has a complicated relationship with Elizabeth, a suburban housewife who becomes his mule and has intimate encounters with him. Their sizzling dynamic, highlighted by Rio's catchphrases like, "Hey, mama," "How ya feelin', mama?" and "Get in the car, Elizabeth" made audiences swoon and gush over Montana's convincing street swag, nonchalant determination, and laidback tone.
16
Samira Wiley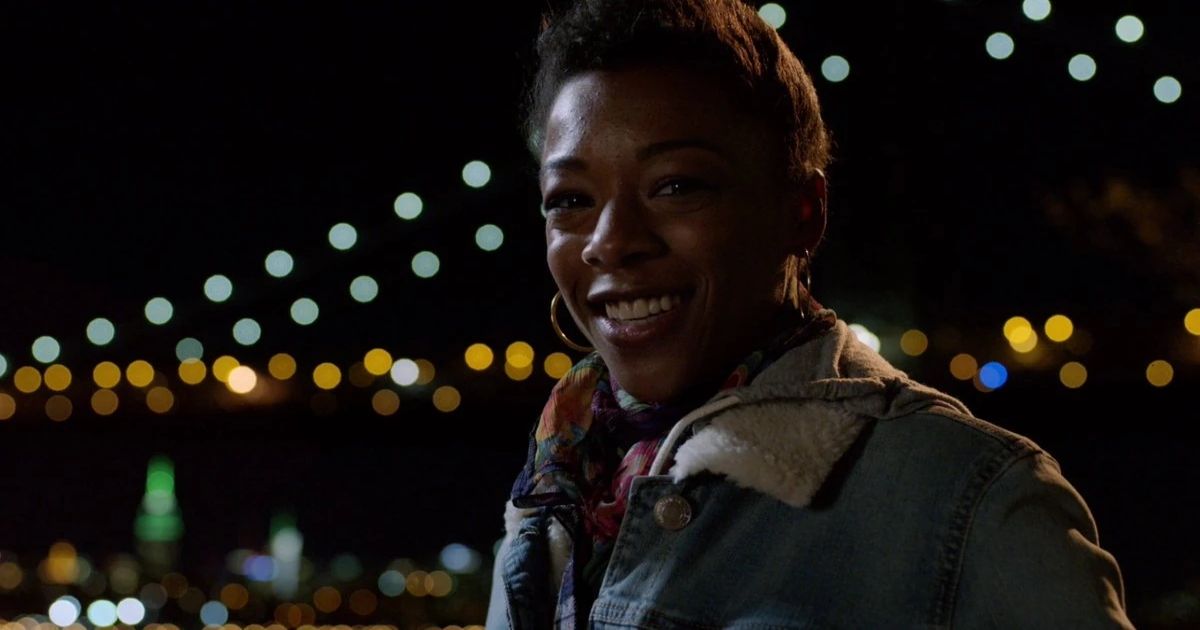 Samira Wiley has been performing since 2011, and her two most memorable characters are Poussey Washington in the Netflix prison drama Orange Is the New Black and Moira in the Hulu dystopian series The Handmaid's Tale. She is no stranger to narration and voice-over, as her credits include Netflix's docuseries Explained, Netflix's nature docuseries Night on Earth, the voice of Michonne in the video game The Walking Dead: Michonne, and Alani Davis in the CGI animated television series Blade Runner: Black Lotus. She also narrated four audiobooks, including Dr. Seuss's Horse Museum and the collaborative work Good Night Stories for Rebel Girls. Soft-spoken and articulate, she has a clear, moderate pitch that would render any retelling soothing and relatable.
Related: The Best Voice Actors of All Time, Ranked
15
Jeremy Irons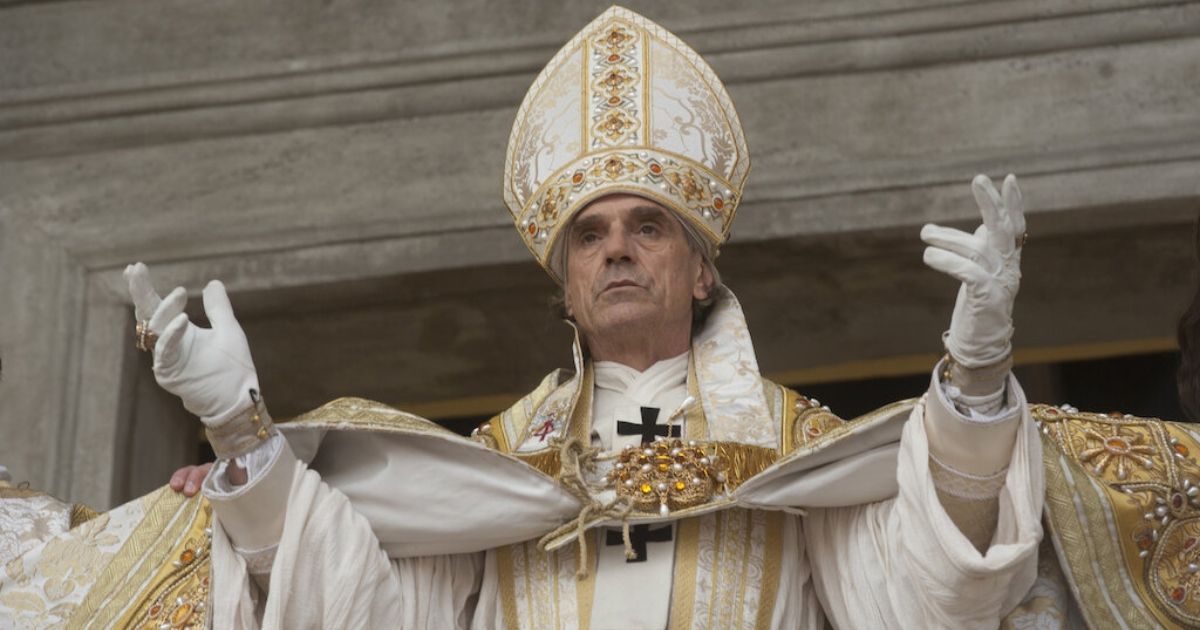 The charismatic English actor and activist Jeremy Irons has won numerous awards, including Best Actor for Reversal of Fortune, Best Supporting Actor for Elizabeth I, Outstanding Narrator for Game of Lions, and Best Leading Actor in a Play for The Real Thing. His resonant and gravely tone, British accent, and extensive audio credits, from Paulo Coelho's The Alchemist, to The Lion King's unforgettable villain Scar, to the poetry of T. S. Eliot on BBC Radio 4, definitely give him enough credibility to narrate any biography.
Per BBC News, "Researchers say they have worked out a mathematical formula to find the perfect human voice. The study, commissioned by Post Office Telecoms, asked people to rate 50 voices then analyzed the results. Alan Rickman and Jeremy Irons did best for the men."
14
Emilia Clarke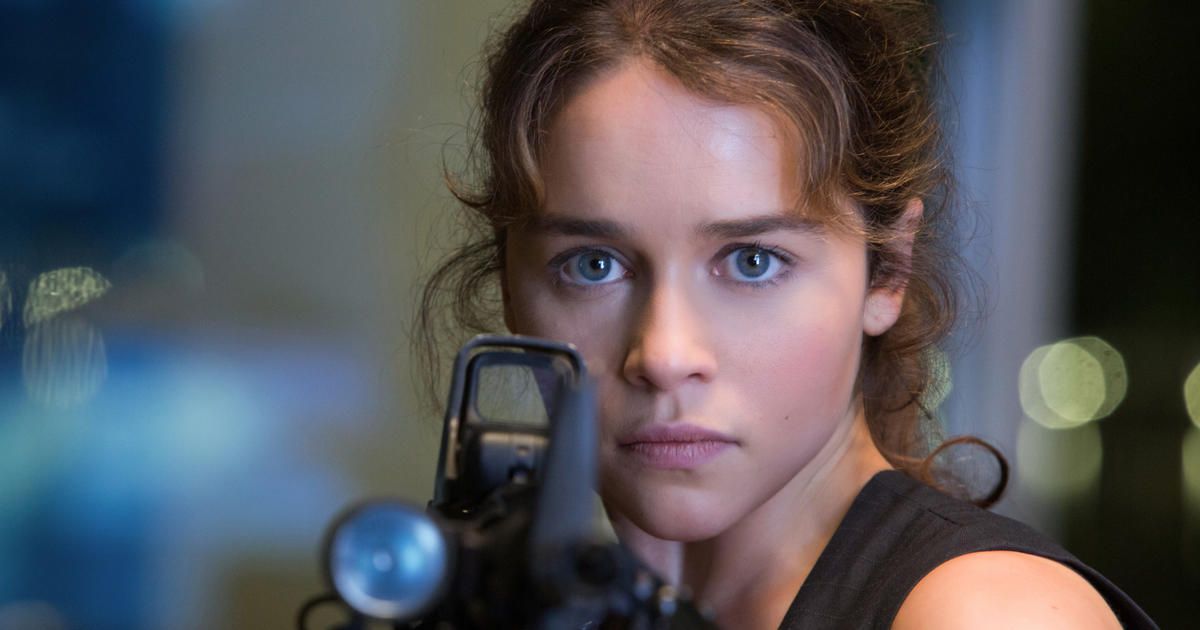 Voted GQ's Woman of the Year in 2015 and one of Time's 100 Most Influential People in 2019, the bubbly British actress Emilia Clarke shot to fame when she portrayed Daenerys Targaryen in the hit HBO fantasy series Game of Thrones. Since then, she appeared in romance films like Me Before You and Last Christmas, the MCU's miniseries Secret Invasion, the science fiction movies Terminator Genisys and Solo: A Star Wars Story, and the play The Seagull. Her voice acting credits include Futurama's Marianne, Robot Chicken's Bridget, and Animals' Lumpy. Not to mention that she is a decent jazz and blues singer, and she recorded the song Fisherman's Blues for the crime drama Dom Hemingway.
13
Kristen Bell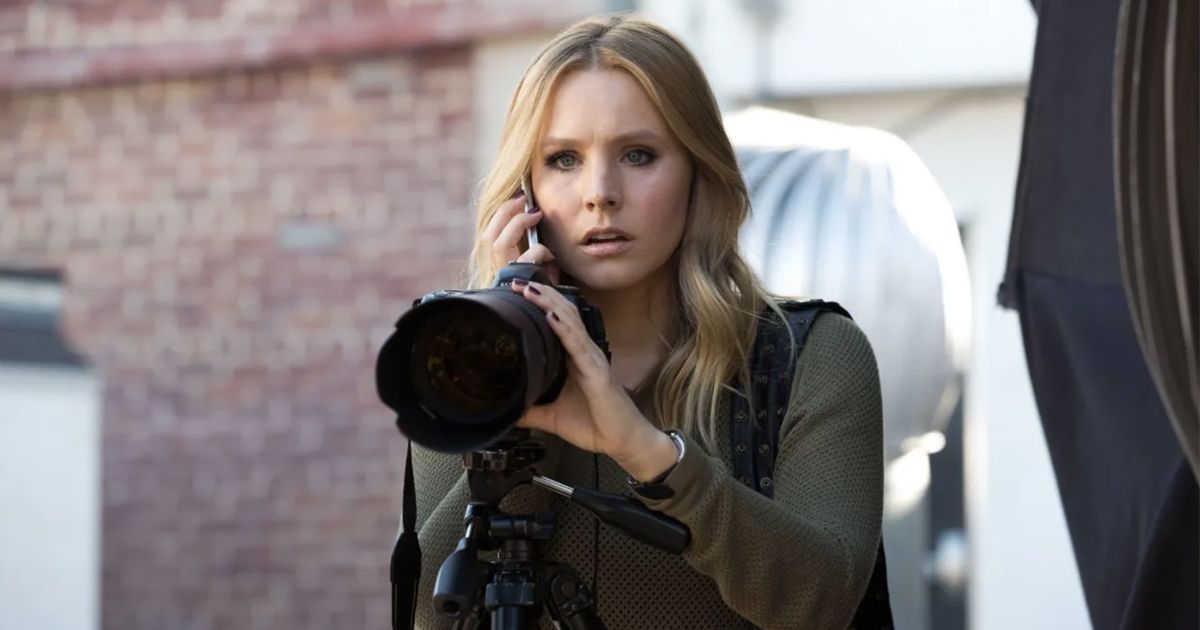 The award-winning Kristen Bell's versatile acting credits include Frozen, Bad Moms, The Good Place, The Woman in the House Across the Street from the Girl in the Window, and PAW Patrol: The Mighty Movie. Her most memorable narration was in the teen drama sensation Gossip Girl, as the titular all-seeing, playful, elusive, and scandal-loving blogger.
"They say misery loves company, but sometimes it's the company that makes you miserable. But nothing's worse than company that overstays their welcome. Good luck, B. Have fun being the hostess with the mostest."

– Gossip Girl narrator
12
Tilda Swinton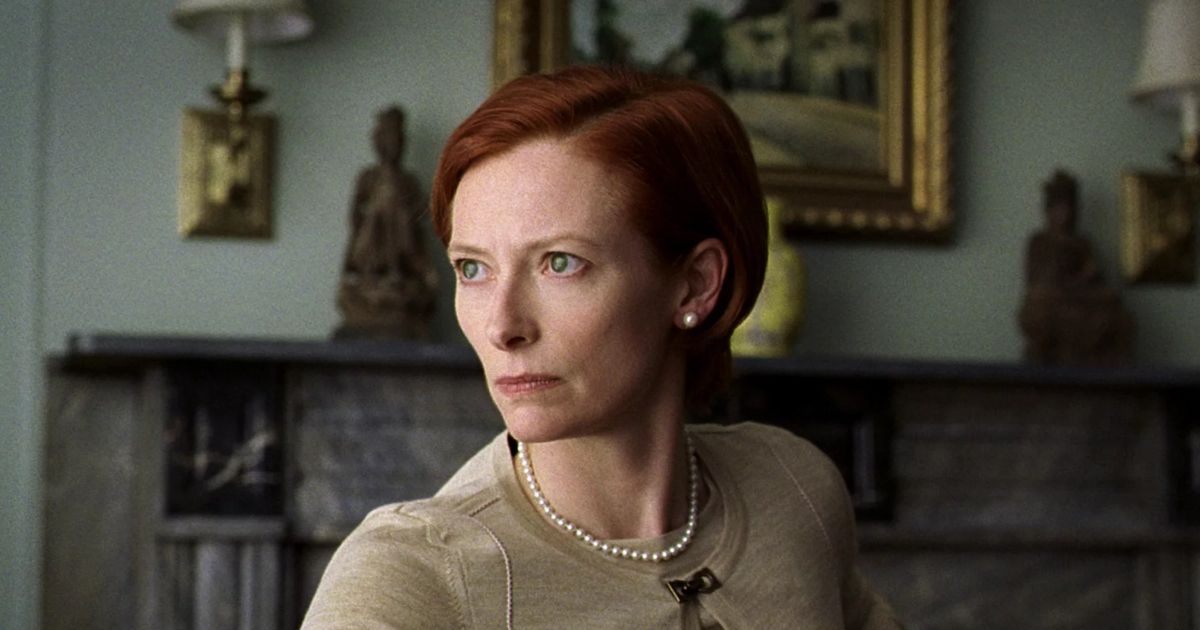 The Academy Award and BAFTA winner actress Tilda Swinton has made a name for herself in both blockbusters like Doctor Strange, Avengers: Endgame, and The Chronicles of Narnia films, and experimental productions like Memoria, Faceless, and Possible Worlds. Her nuanced acting, ethereal and androgynous look, and a voice that is both calming and authoritative would make her a suitable candidate to narrate the life of a non-binary person, for example. Not to mention that she has mentioned in a few interviews that she identifies as queer. According to Advocate, "Even when not in queer movie roles, Swinton has a famously androgynous presentation. She's long been a style icon and a celebrity crush for lesbians and queer women, and she has many gay male fans as well."
Visions of Heaven and Hell, The Somme, Galápagos, and When Björk Met Attenborough are among her most notable narration credits.
11
Michael Dorn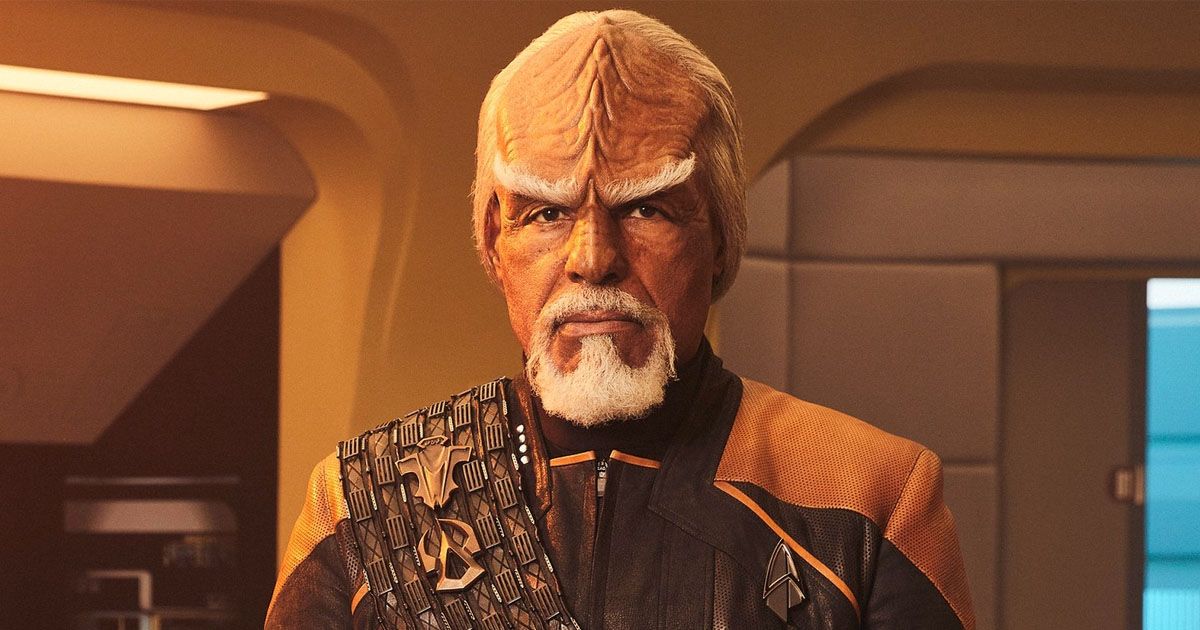 Michael Dorn has been active in the industry since 1976. He may be best known for his portrayal of the dignified, honorable, and socially awkward Worf, the Klingon Starfleet security officer in the Star Trek universe, but he is a seasoned voice actor and narrator. His voice credits include Dinosaurs, Fantastic Four, Superman: The Animated Series, Haunted History, Justice League, and Dota: Dragon's Blood.
10
Penn Badgley
Between 2007 and 2012, Penn Badgley was only associated with the obsessive and nerdy Dan Humphrey in Gossip Girl, but he has later garnered much praise for his portrayal of the deeply introspective voyeur and serial killer Joe Goldberg in Netflix's thriller You. Along with Nava Kavelin and Sophie Ansari, the actor is also a regular contributor on Pocrushed, a podcast where the hosts "read your middle school story and explore the heartbreak, anxiety, and self-discovery of being a teenager."
9
Meryl Streep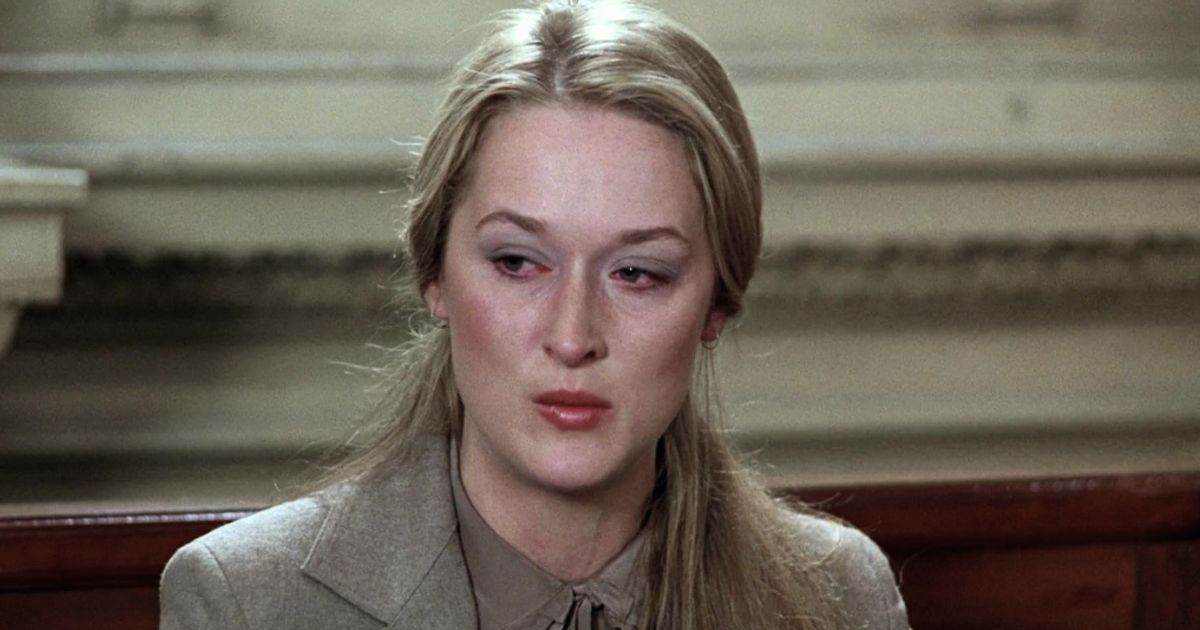 Meryl Streep has three Academy Awards and eight Golden Globe Awards under her belt and has received over 400 nominations. Her most memorable film roles include Kramer vs. Kramer, Sophie's Choice, The Bridges of Madison County, The French Lieutenant's Woman, and The Devil Wears Prada, but she has also left her mark in TV series like Angels in America, The Roosevelts, and Big Little Lies.
The actress not only has an undeniable stage and screen presence, but she also lent her captivating voice to Makers: Women Who Make America, Ocean Voyagers, and To the Arctic 3D, as well as several audiobooks.
Per Los Angeles Times, "Streep's voice has been much analyzed by critics for its versatile qualities, especially her facility with accents and her vocally uncanny impersonations of Margaret Thatcher and Julia Child."
8
Johnny Depp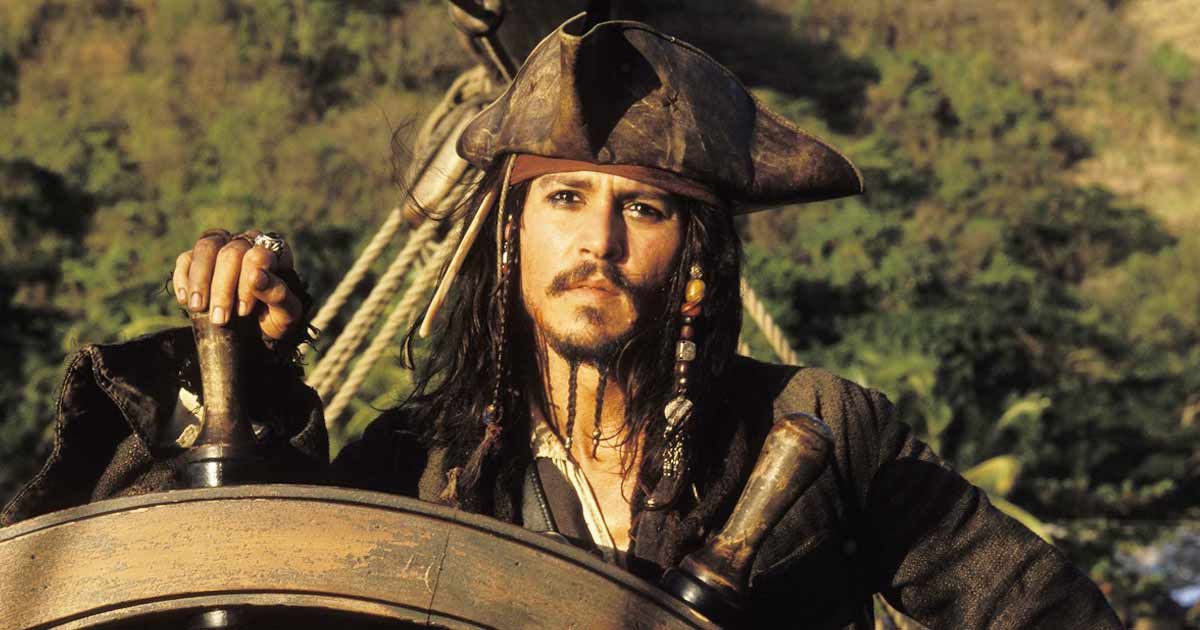 Johnny Depp is a versatile artist who has earned 25 awards. He has performed on stage and recorded several albums with multiple bands as a vocalist, guitarist, bassist, and drummer. He portrayed a quirky pirate, a womanizer, an undercover agent, an 18th-century vampire, a police constable, and a chocolate factory proprietor. He voiced the lead in Sherlock Gnomes and Rango and Victor Van Dort in Corpse Bride. And he narrated documentaries like Deep Sea 3D, When You're Strange, and When the Road Bends… Tales of a Gypsy Caravan. Suffice to say he'd add both warmth and edge to your life story.
7
Sigourney Weaver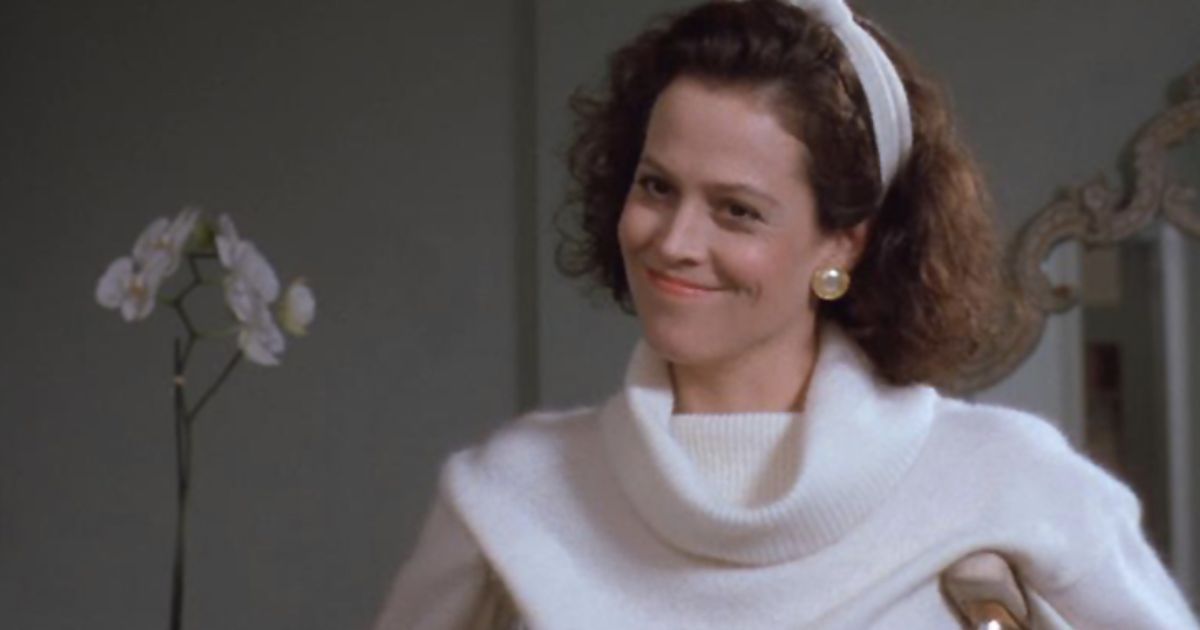 Golden Globe and Grammy winner Sigourney Weaver is nicknamed the Sci-Fi Queen, and for good reason, as her acting credits include the Alien franchise, Paul, Galaxy Quest, and WALL-E. As for her extensive narration work, Search for the Afghan Girl, Planet Earth, and Secrets of the Whales are worth mentioning, not to forget her many voice acting roles, such as The Myth Speaker in The Dark Crystal: Age of Resistance, Frieda in Happily N'Ever After, and Lady Starblaster in Penn Zero: Part-Time Hero.
6
James Earl Jones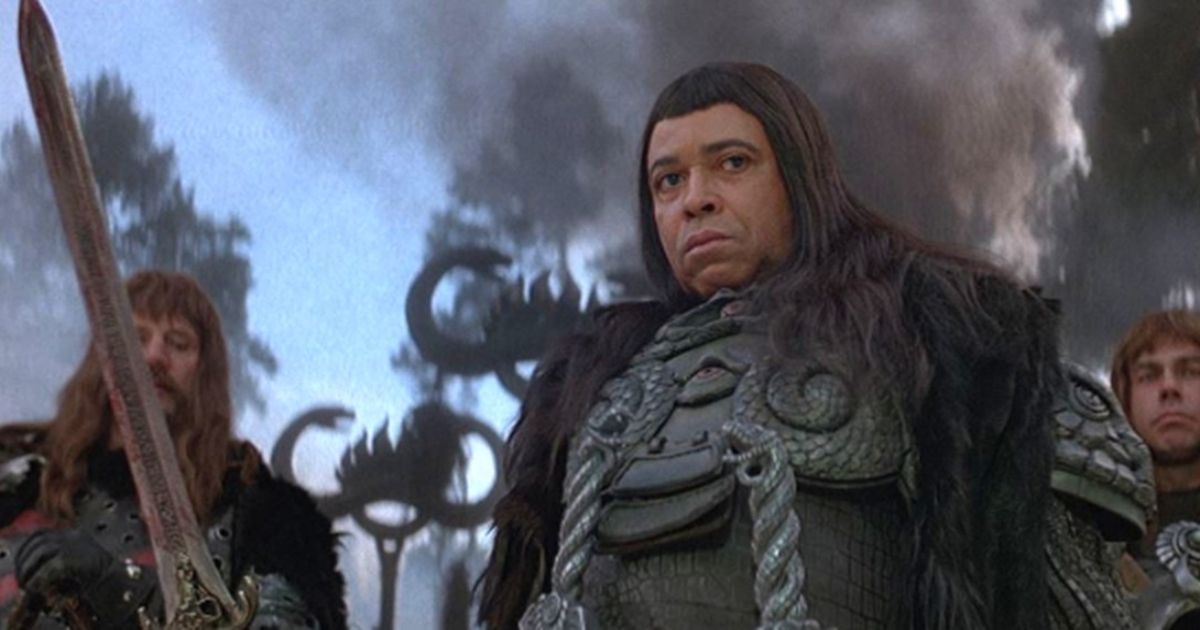 The distinguished American actor James Earl Jones has earned three Tony Awards, two Emmy Awards, and a Grammy Award. He is mostly known as the voice of the antagonist Darth Vader in the original Star Wars trilogy, Rogue One, and The Rise of Skywalker, as well as the evil sorcerer Thulsa Doom in the cult fantasy drama Conan the Barbarian. Additionally, he voiced Emperor of the Night in Pinocchio and the Emperor of the Night, Mufasa in The Lion King, the Giant in Jack and the Beanstalk, and Mountain King in Merlin.
5
Liam Neeson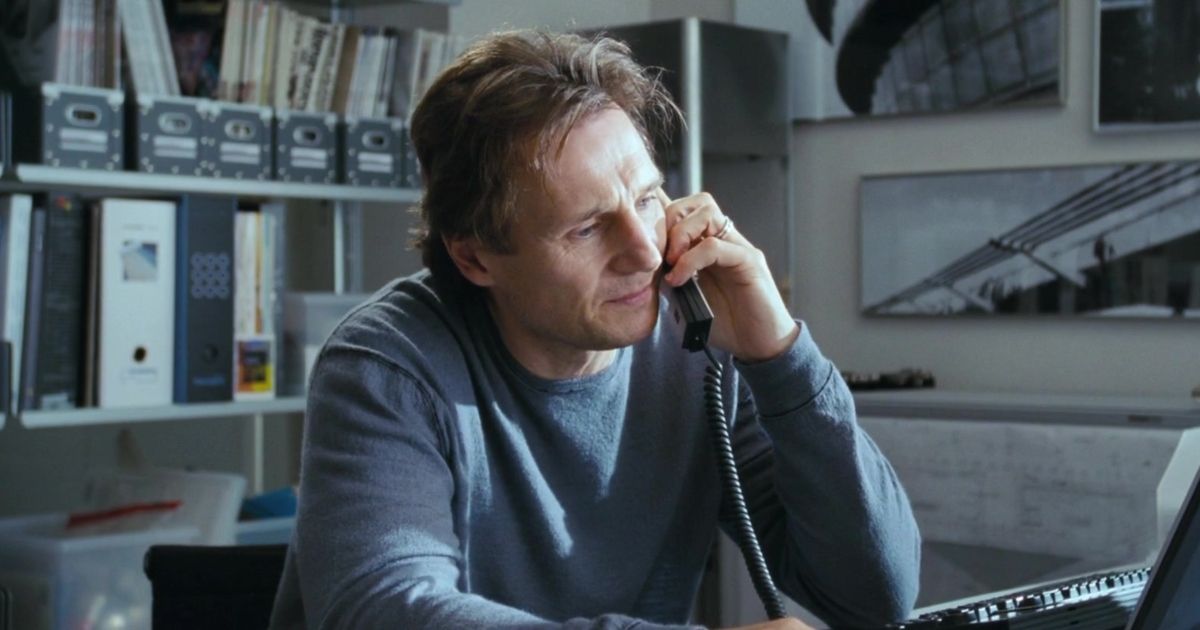 Appointed Officer of the Order of the British Empire (OBE) in 2000, Liam Neeson is an actor from Northern Island who portrayed a determined father in the Taken franchise, a Jedi Master in Star Wars: Episode I — The Phantom Menace, a deaf and mute murder suspect in Suspect, a conflicted Jesuit priest in Silence, and a League of Shadows recruiter in Batman Begins. His documentary narration credits include Everest, Coral Reef Adventure, and Love Thy Nature, but he also voiced Raccoon in The Nut Job, Aslan in The Chronicles of Narnia films, and Fujimoto in Studio Ghibli's Ponyo.
4
Dame Maggie Smith
Maggie Smith's stage and screen presence, elegant poise, and distinctive inflections and diction never go unnoticed, especially in the period drama genre; they have earned her two Academy Awards, a Tony Award, and four Primetime Emmy Awards. Her three most celebrated characters are Professor Minerva McGonagall in the Harry Potter series; Mother Superior in the Sister Act films; and the acerbic Violet Crawley in Downton Abbey, who delivers iconic lines like "Don't be defeatist, dear. It's very middle class," "Every woman goes down the aisle with half the story hidden," and "Principles are like prayers; noble, of course, but awkward at a party."
3
Morgan Freeman
American actor, producer, narrator, and Academy-Award winner Morgan Freeman has enjoyed a successful and prolific career since 1964, playing mostly compelling, wise, father-figure characters in films like Lean on Me, Robin Hood: Prince of Thieves, Deep Impact, and Olympus Has Fallen. He even portrayed God in Bruce Almighty and Evan Almighty, and his soothing, velvety voice has been put to good use in several documentaries, such as Cosmic Voyage, The Story of God with Morgan Freeman, Our Universe, and 100 Years of Warner Bros.
2
Sir Patrick Stewart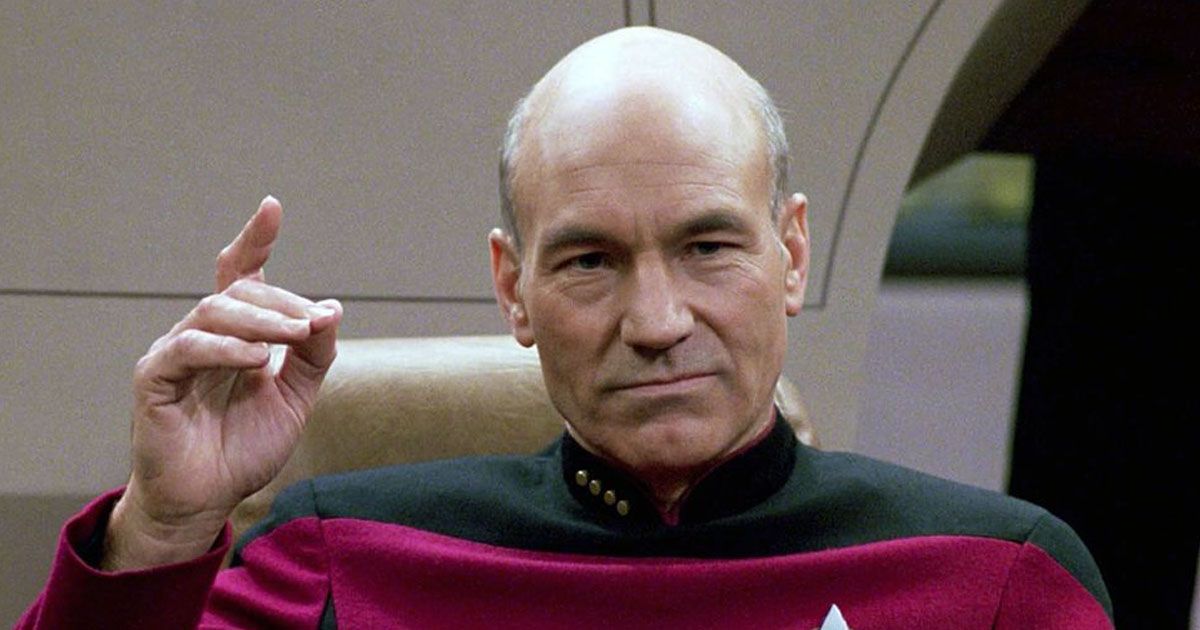 Since 1959, the baritone-voiced thespian Patrick Stewart has portrayed iconic roles in theater, film, television, and video games, notably as Jean-Luc Picard and Professor Charles Xavier in the Star Trek and X-Men franchises. His love for the stage and literature classics has been mirrored on the silver screen and social media multiple times, whether it be the portrayal of a Shakespearian character opposite the android Commander Data in a holodeck, or his soothing, widely viewed "A Sonnet a Day" Instagram videos in the bleak pandemic lockdown.
Related: How Each Season of Star Trek: Picard Fared Among Diehard Fans
1
Dame Julie Andrews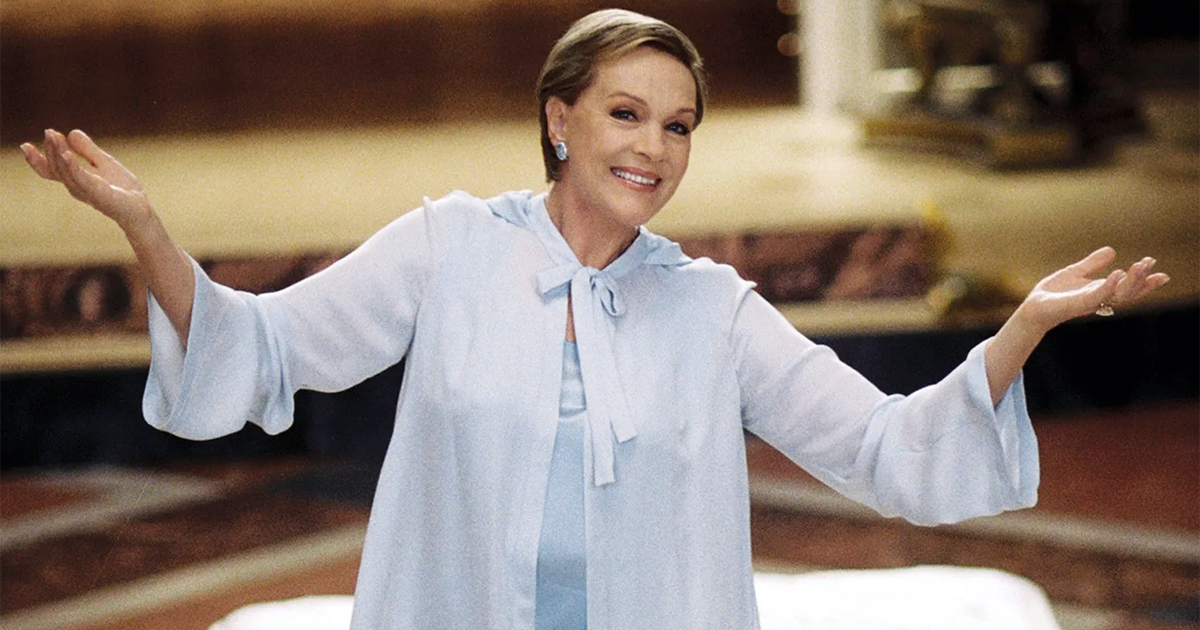 Beloved English actress, singer, and author Julie Andrews will mostly be remembered for four roles: the titular lead in Mary Poppins, Maria in The Sound of Music, Queen Clarisse Renaldi in The Princess Diaries movies, and more recently, the voice of Lady Whistledown in Netflix's acclaimed period drama series Bridgerton. She has won six Golden Globe Awards, two Emmy Awards, two British Academy Film Awards, three Grammy Awards, and one Academy Award. Her clear soprano voice has matured with age into a warm golden tone; add to that her impeccable diction, and you've got yourself a top biller on this list of compelling and trustworthy life-story narrators.