Meg Ryan entered our hearts in 1989 with 'When Harry Met Sally' and never left. Then, with performances in romantic comedy movies like 'Sleepless in Seattle' (1993) and 'You've Got Mail' (1998) or dramas like 'When a Man Loves a Woman' (1994), 'Courage Under Fire' (1996), and 'Proof Of Life' (2000), she established herself as a versatile actress who has enormous talent and range.
Ryan has three Golden Globe nominations to her name, specifically for her performances in 'When Harry Met Sally,' 'Sleepless in Seattle,' and 'You've Got Mail.' Other than this, she has also received numerous other accolades, awards, and nominations. However, her last appearance was in the novel adaptation drama film 'Ithaca,' directed by herself, back in 2015. This may make you wonder when she will be back on screen. Well, we've got it sorted out for you. Here are Meg Ryan's upcoming projects!
1. What Happens Later (2023)

'What Happens Later' is Meg Ryan's second directorial venture after 'Ithaca.' It is a romantic comedy movie based on Steven Dietz's play 'Shooting Star.' The narrative involves two ex-lovers, Willa and Bill, who accidentally bump into each other after more than two decades at an airport amidst heavy snowfall, which also delayed their flights. Alongside Ryan (Willa), David Duchovny plays Bill. Ryan also co-wrote the movie along with Dietz and Kirk Lynn. It has been produced by Ten Acre Films with Bleecker Street as the distributor. The movie will be released in theaters on November 3, 2023. Check out the official trailer here.
2. A Lady's Guide To Selling Out (TBA)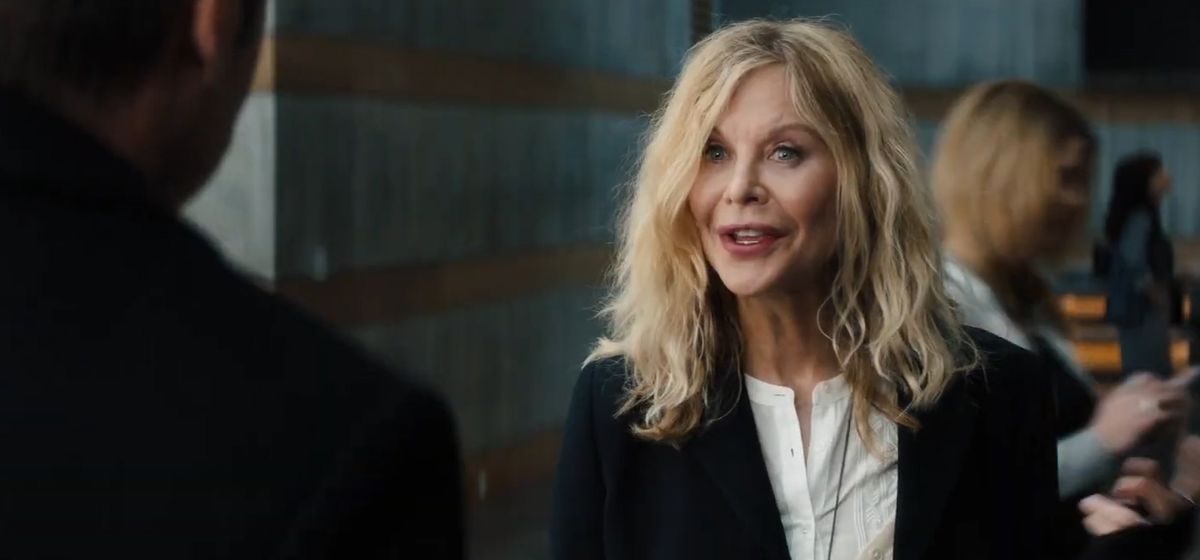 'A Lady's Guide to Selling Out' is based on Sally Franson's 2018 romantic comedy novel of the same name. It falls under the umbrella of famous novels like 'The Devil Wears Prada' and 'The Bold Type.' The movie centers around 28-year-old English major Casey Pendergast, a "hot mess," who deals with the uncertainty of a new career and the challenges it brings. Ryan is directing the movie while Jenny Rachel Weiner is writing the script. The movie is produced by Gary Foster, Russ Krasnoff, and Kim Hodgert. Netflix is the distributor. The project is still in its scripting stage and there are no reports about the cast or the release date yet.
Read More: Best Meg Ryan Movies