Movies Reviews
Meghan Markle's 'Suits' Remains in Netflix Top 10 While Harry's Docuseries Fails to Appear
Royal family
Meghan Markle hasn't been on 'Suits' in years, but the show is still performing better than Prince Harry's 'Heart of Invictus' docuseries, which has yet to crack Netflix's top 10.
Meghan Markle is taking Netflix by storm five years after she left the popular USA Network show Suits — and it happens to be at the same time that her husband, Prince Harry, is failing to crack the top 10 with his new docuseries, "Heart of Invictus." Meghan's show just hit Netflix earlier this summer, and it prompted a Suits resurgence, with millions of people streaming the cable drama. All the while, Harry's docuseries, which had high hopes for the streaming service, hasn't received the same fanfare.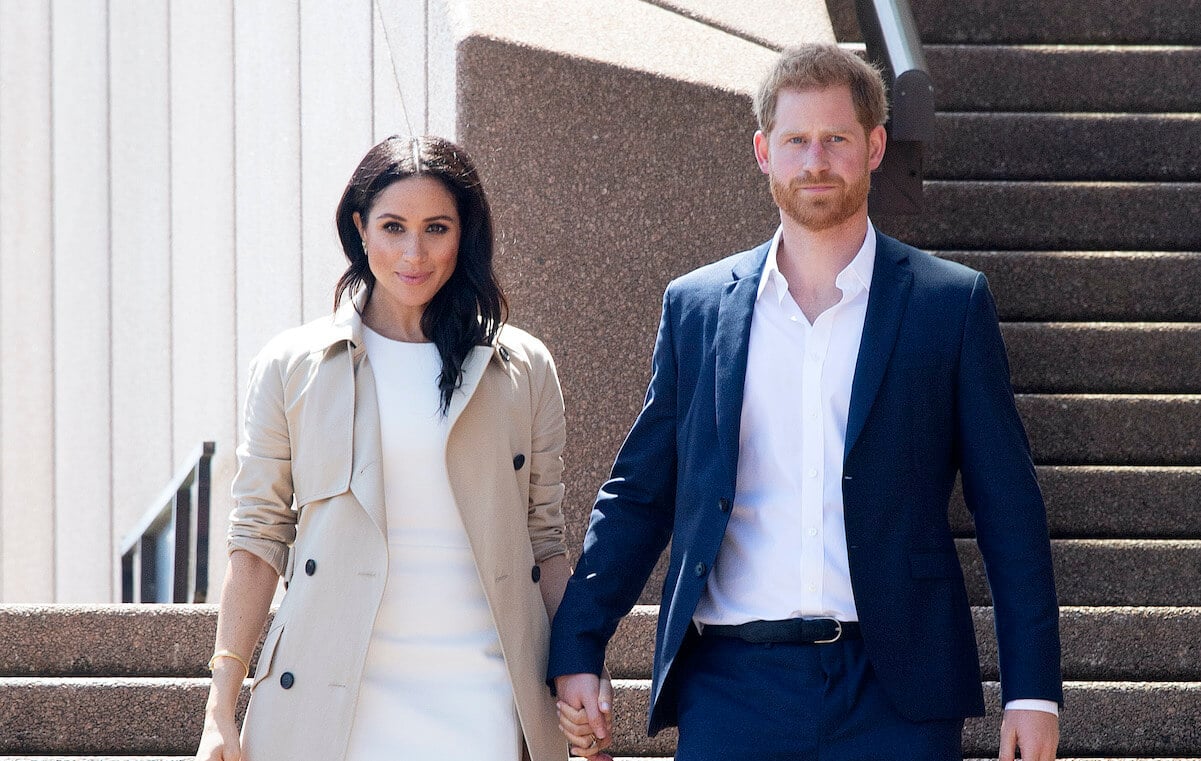 Prince Harry and Meghan Markle are both on Netflix
Harry and Meghan have a deal with the streaming giant, which explains why their high-profile documentary about royal life debuted on the service last year. It was incredibly successful, but their other streaming ventures haven't done as well. Netflix scrapped the couple's animated series, Pearl, last year, and Harry's new docuseries, "Heart of Invictus," didn't perform as well on its August 30 release date as was hoped. It failed to make Netflix's top 10 that week, despite the royal name attached to it.
Meghan Markle, however, has seen unprecedented success on the platform but not for the reason fans might have thought. Meghan's former show, Suits, which helped put her on the map, started streaming on Netflix earlier this summer and has now spent 11 consecutive weeks in the platform's top 10 TV shows in the United States.
Interestingly, Meghan's show has performed far better than Harry's new docuseries, despite that Meghan hasn't actually been a cast member since 2018 and that the show's series finale aired on USA Network nearly four years ago. Harry's docuseries highlights his Invictus Games, an event he has hosted since 2014. The event allows injured or sick service members to compete in various athletic events. The Invictus Games are held in a new city around the world every year in September.
Prince Harry and Meghan Markle are looking toward a rebrand
Harry and Meghan have been living in the United States for more than three years now. The two have launched plenty of tell-all elements about their time in the royal family, including a documentary, a memoir, and plenty of interviews. Now, the two are looking to rebrand and create a new image for themselves outside of the royal family.
Meghan recently signed a contract with PR brand WME, which will reportedly help her recreate this new image. To the public's surprise, the brand did not sign Harry, suggesting Harry and Meghan could be diving into their own business ventures down the road as opposed to doing everything as a couple. Harry's "Heart of Invictus" only lists him as executive producer, not him and Meghan. It could be better for the couple to go their separate ways professionally; it will allow them to take on projects that are more geared toward their interests and won't have them creating the image that they are only a package deal. Separate branding could also help them build their overall net worth.