Technology
Catalyst Fund reaches the first close of its $40m fund  
Ibolachi,
Rentoza has raised $6 million to extend its pay-per-use subscription model for renting electronic goods outside South Africa. It will also use the funds to support the company"s innovation plans.
Alitheia IDF led the investment round, and the Vumela Enterprise Development Fund participated.
2017 saw the launch of the regional online subscription service. It follows the same subscription business model as Netflix, Apple Music, and Microsoft, allowing users to pay a monthly fee to access services they otherwise could not afford.
The company offers several products, including mobile devices, tablets, and laptops, and household appliances, such as refrigerators, microwaves, washing machines, and vacuum cleaners.
Here's what I've got for you today:
Amazon's answer to Starlink to provide 5G in remote Africa
Catalyst Fund reaches the first close of its $40m fund
Alex Okosi is Google in Africa's MD
Amazon's answer to Starlink to provide 5G in remote Africa 
Vodafone has announced plans to use Amazon's imminent satellite service, Project Kuiper, to provide 4G and 5G connectivity to remote areas in Europe and Africa.
Through a constellation of 3,236 satellites in low Earth orbit (LEO), Amazon's Project Kuiper aims to improve global broadband access. Its goal is to bring fast, affordable broadband to unserved and underserved communities globally.
Vodafone's subsidiary, Vodacom, announced that it would replace the need for fixed wireless or fibre-based connections by using high-bandwidth, low-latency satellites from Starlink's rival, Project Kuiper, to connect mobile base stations in remote locations to its core networks.
Cellular antennas will receive bandwidth from Project Kuiper, enabling customers in the area to receive 4G or 5G reception.
It stated that it would specifically target areas where traditional fibre or microwave backhaul connections would be difficult and prohibitively expensive to serve.
Amazon is preparing to test two prototype satellites before the 2024 launch of its network, which will go up against Elon Musk's Starlink, OneWeb, and other providers.
Vodafone, Vodacom, and Project Kuiper will begin rolling out services in Africa and Europe as soon as Amazon's production satellites go live.
 Catalyst Fund reaches the first close of its $40m fund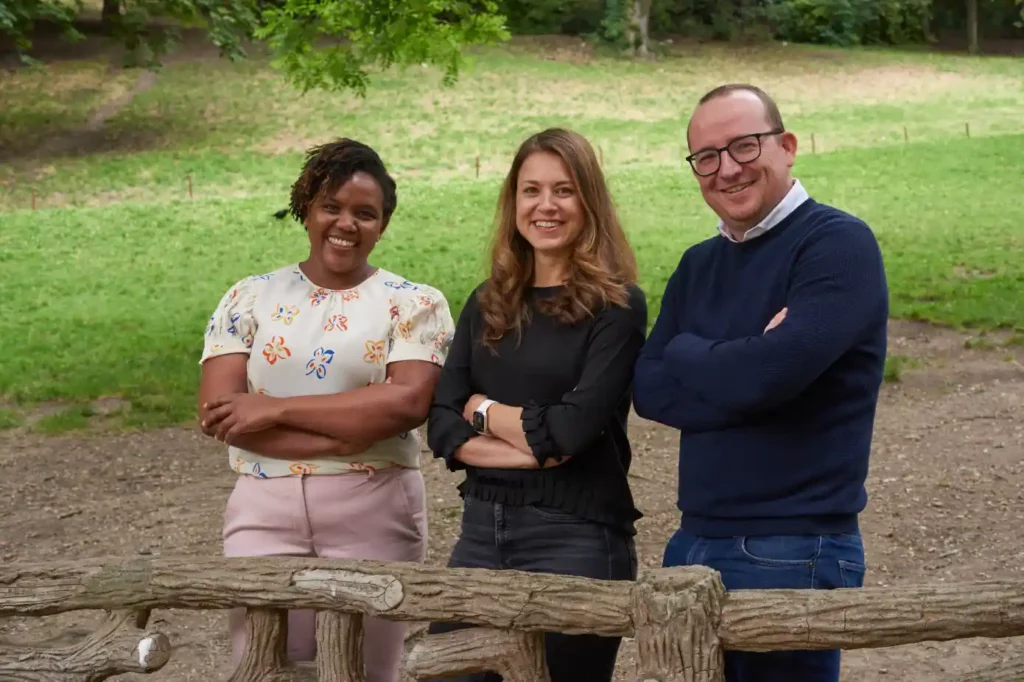 BFA Global's Catalyst Fund has reached its first close, raising $8.6 million of the $40 million it hoped to secure for investments in African climate startups.
FSD Africa Investments (FSDAi), Cisco Foundation, USAID Prosper Africa, and Andrew Bredenkamp participated.
The Catalyst Fund's primary goal is to assist climate-focused startups in expanding across the African continent. However, it intends to invest in other sectors, including agritech, insurtech, climate fintech. This also includes startups focused on fishery management, food systems, cold chain logistics, waste management, and water resource management.
So far, it has supported ten startups from six countries, including Egypt, Senegal, and Morocco. In 2023, Catalyst Fund intends to fund 20 startups and 40 over the next few years.
Pre-seed companies will receive a $200,000 investment, followed by $500,000 rounds up to seed and $1.5 million series A rounds.
The Catalyst Fund was established in 2016 as a pre-seed accelerator to help startups with issues like access to capital, talent, and markets. It accomplished this through charitable collaborations with groups like the UK Foreign Commonwealth and Development Office (FCDO) and the Bill & Melinda Gates Foundation.
During the accelerator programme, 61 startups, including Turaco, Wasoko, Cowrywise, and FarMart, in 15 emerging markets were supported. However, in 2022, it transitioned from an accelerator to a venture capital fund.
Alex Okosi is Google in Africa's MD
Google has appointed Alex Okosi as Managing Director for Google in Africa. Before this, he was the Managing Director for YouTube's Emerging Markets in Europe, the Middle East, and Africa (EMEA).
Before joining YouTube, he served as the Executive Vice President and Managing Director of BET International and Viacom International Media Networks Africa.
Okosi significantly contributed to the development and growth of the platform in Turkey, the Middle East, and Africa in his most recent role at YouTube.
Okosi will oversee Google's operations in Africa in his new position. These include programmes to help African businesses and economies grow, expand access, and provide tools to help several users get more out of the Internet.
Meir Brand, Vice President of Google's EMEA Emerging Markets, said Okosi is a recognised leader with in-depth expertise in the media and technology industries and is passionate about using technology to empower individuals and organisations. He also has a thorough understanding of African nations.
In case you missed it
What I'm reading and watching
Opportunities   
Pitch Friday is this Friday, September 8, 2023, at Zone Tech Park, Gbagada, Lagos. Register here.
GitLab is looking for a remote Product Manager. Apply here.
Are you interested in Technology Risk, or an IT Auditor or Data Analyst? Apply for this Visa-sponsored opportunity in the UK. Apply here. 
Apply for the AWS Startup Builds Accelerator 2023 for pre-MVP founders before September 22, 2023, here.
Gen F, a three-month initiative sponsored by Founders Factory Africa, is open to idea-stage founders. Participants will receive a monthly stipend, an experimentation budget, and access to experts to help them test and launch their ideas. Apply here.
If you are a software engineer, creative designer, product manager, design researcher, or a techie looking for an internship role, please, check out this website.
Have a wonderful Wednesday!
Victoria Fakiya for Techpoint Africa.