The rise and fall of Westworld as one of the prestigious genre shows of its generation is one of the most consequential events in modern television. When it first premiered on HBO, Jonathan Nolan and Lisa Joys' ambitious reimagining of the classic science fiction film of the same name was considered to be the network's next Game of Thrones. Despite the accolades and awards attention that Westworld received early on, it dipped in viewership and eventually became more of a cult phenomenon than a mainstream success. Westworld's unexpected cancellation felt like a tragic end to what was initially promised to be a five-season arc. Rather than treating the series with any respect, HBO decided to put Westworld directly on FAST services and remove it from the original streaming platform entirely.
Westworld was always a series that delighted itself in playing with the audience's expectations. While it was not always worth the investment that fans had dedicated to it, Westworld filled a void in some puzzle solvers' minds that had been empty since Lost stopped airing in 2010. The secret behind "the maze," "the door," "the new world," and "the choice" that led each season provided an interesting way for fans to engage with the show. Westworld had one of the most active fanbases of any show on the Internet, and frequently sparked wild discourse on social media platforms.
In many ways, the predictions that Westworld made about artificial intelligence replacing human choice feel all the more terrifying in the wake of the writers' strike and the concerns over A.I. replacing human storytellers. Although this naturally leads to wild conspiracy theories, it does give those that bailed on the show early on a reason to catch up on what they missed. Here is every season of Westworld, ranked worst to best.
4
Season 4
By the time of its fourth season, Westworld's continuity had become so jumbled that it became difficult to invest in yet another reinvention of Dolores (Evan Rachel Wood). Despite some creative highs early on, the logic of Westworld collapsed, and characters like William (Ed Harris) and Charlotte Hale (Tessa Thompson) were not given enough to do in a season with a good deal of filler. Unfortunately, it was a season packed with exposition that didn't live up to its promises; even the madcap mature of the final episode left more questions than answers on the table.
Westworld Season 4 did make the great decision bringing back James Marsden, who was able to show a new dimension to the character of Teddy Flores after his departure at the end of Season 2. Aaron Paul's performance also added an emotional gravity that may not have been in the series otherwise. Another strong element was the relationship between Bernard (Jeffrey Wright) and Stubbs (Luke Hemsworth); in a show where it seemed like any character could be resurrected or replicated, the sacrifices that Bernard and Stubbs made actually seemed to hold some emotional weight.
Related: Why Westworld is One of the Best Sci-Fi Dramas of All Time
3
Season 3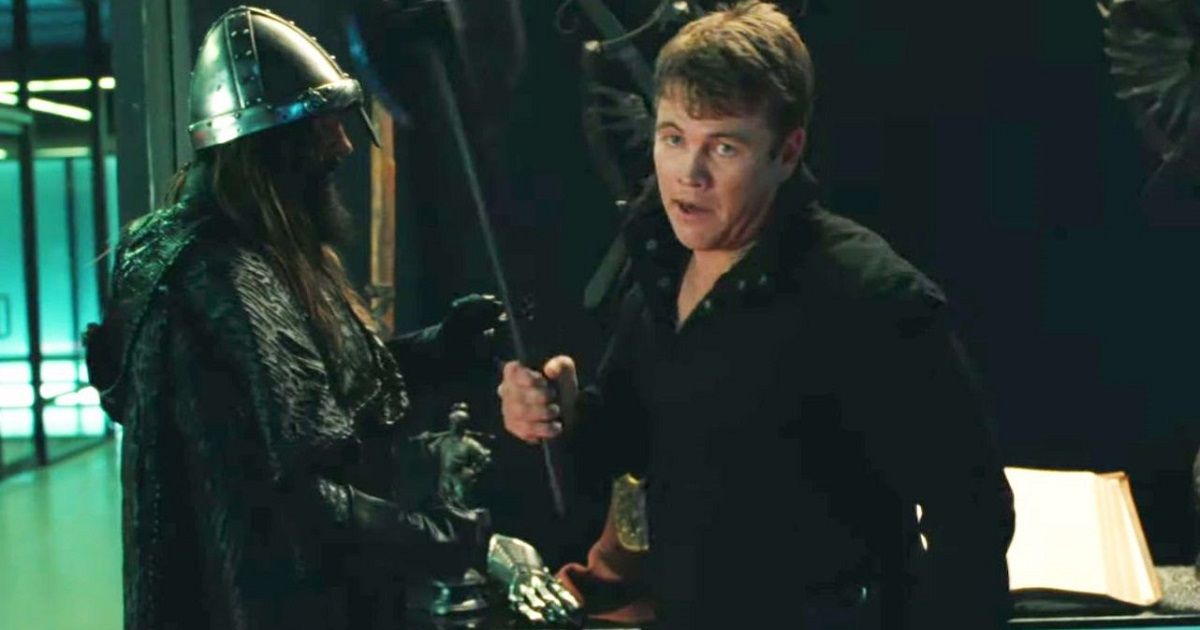 Westworld radically reinvented itself in its third season; instead of taking on the iconography of the Old West, the series turned into a retro-future thriller series in the vein of Blade Runner or Dark City. This decision to turn the show into a neo-noir was an aesthetic improvement, and the introduction of Paul's character Caleb as a new ally to Dolores was an interesting reversion of what had previously been seen with the relationships between humans and hosts. The concept of military figures being controlled through artificial intelligence programs and having their memories erased added an interesting conspiracy angle to the series.
Unfortunately, the main issue with the season was its main villain. Despite a great performance by Vincent Cassel, Serrac's plans never made sense, nor did his motivations. He seemed like an underwritten character meant to represent a larger storyline that was never fleshed out. That being said, any season that ends with a triumphant rendition of Pink Floyd's "Dark Side Of The Moon" can't be dismissed entirely.
Related: Westworld's Co-Creator Lisa Joy on the HBO Series' Social Relevance with the Rise of AI
2
Season 2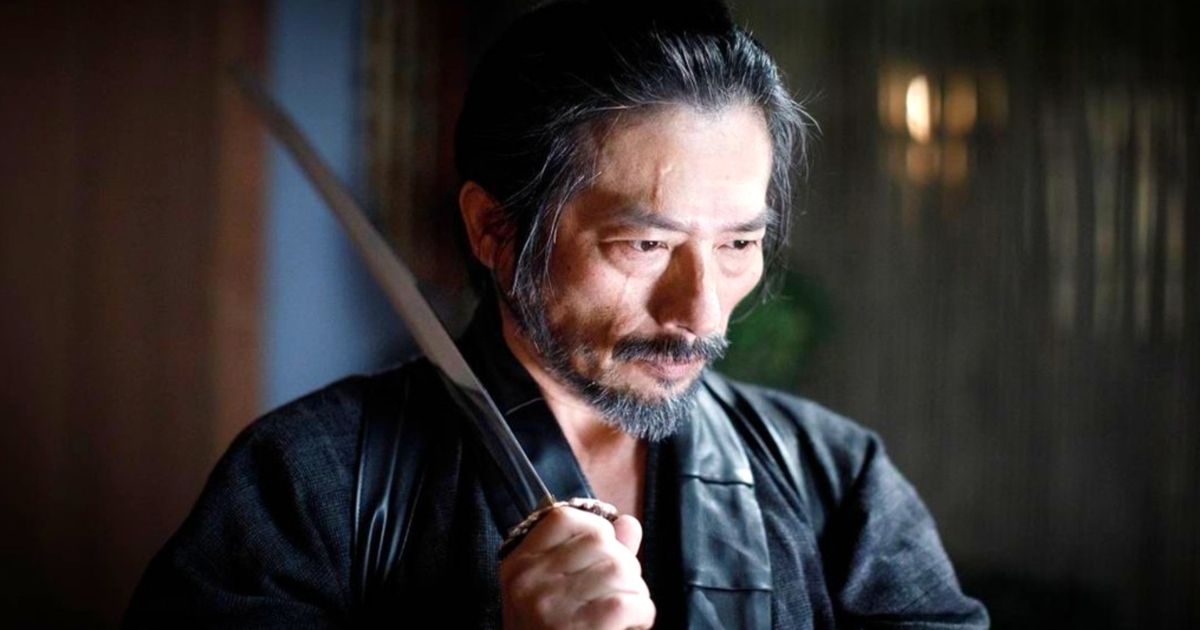 After the near perfect ending to its first season, it was going to be challenging for Westworld to maintain its ambition. While the storylines would get more unwieldy in the later seasons, it still felt like the creators had a solid grasp on which characters were actually hosts in Season 2. The frequency of the plot twists grew occasionally irritating, but that didn't stop Westworld's Season 2 mysteries from being compelling. Season 2 also helped to recontextualize some of the events of the first season through its revelations about Ghost Nation and Delos' plans for the future of the park through data collection.
Like the later seasons, Westworld Season 2 had a fair amount of exposition that it was saddled with explaining. The extended conversations between Bernard and a vision of Dr. Ford (Anthony Hopkins) had fans longing for another action set piece in Shogun World.
1
Season 1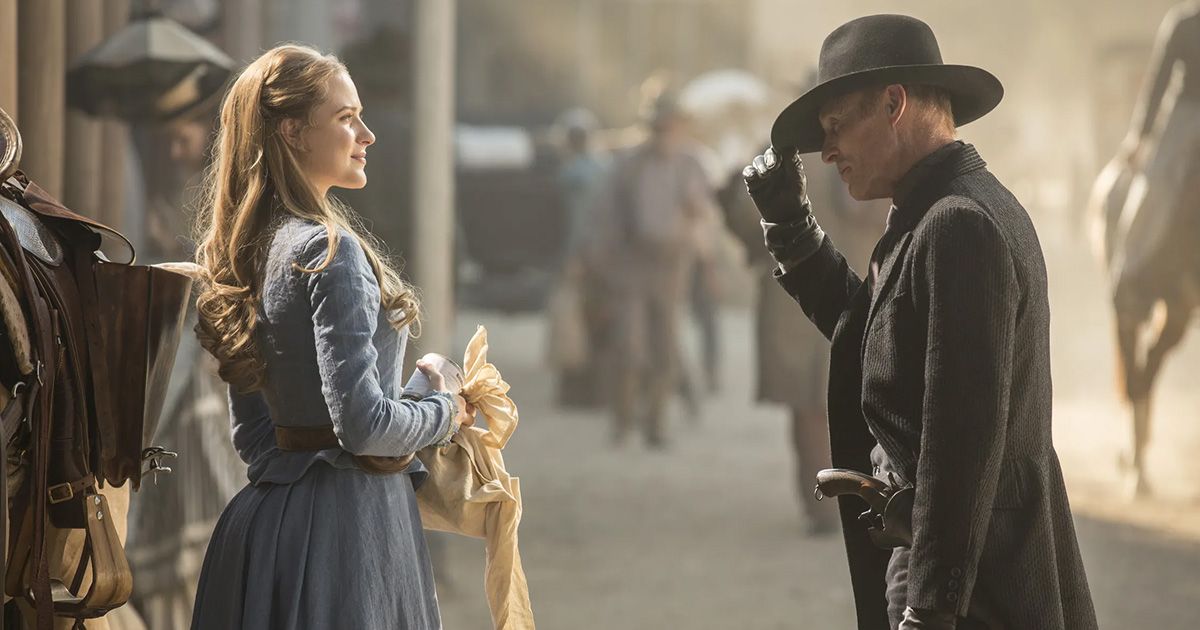 Westworld was never a perfect show, but its debut season was just about as succinct and thrilling as it could get. Anyone familiar with the writing of Jonathan Nolan knows that he's obsessed with time loops; whether it's an ongoing rivalry (The Prestige), a never ending conflict between sworn enemies (The Dark Knight), a reoccurring dream (Inception), or a literal time loop (Interstellar), Nolan's screenplays are focused on free will and the nature of choice. This theme was the perfect way to revitalize the concept of the original Westworld film and give it a modern contest.
Westworld also invoked the most sympathy for its characters in the first season, as the hosts have become completely victimized by the oppressive nature of mankind. Evan Rachel Wood's heartbreaking performance as Dolores rightfully earned her many accolades, including a Primetime Emmy nomination for Best Actress. It's safe to say that Dolores was more compelling when she was the audience's avatar, and not the one keeping all the secrets.